Christmas celebrations and the History

Christmas is one of the famous festival that is celebrated by most of the people all over the world. This article describes about the history and celebrations that are done during the time of the Christmas. The greatness of the Christmas is also discussed in this article.


Christmas celebrations and the History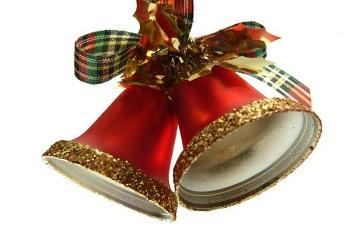 Christmas is the festival which celebrates the birth of Jesus Christ who was born to Virgin Mary. It is a celebration of humanity and mankind. It is a significant and special festival for Christians and it is the only universal festival celebrated throughout the world. The Christmas is celebrated on 25th December as the birth date of Jesus occurred in 336 A.D. India which is known for unity in diversity celebrates Christmas as like other religious functions. People all over India celebrate Christmas with great enjoyment and happiness. Christmas is the most important festival of Indian Christians. The Christmas celebration starts 4 week before.

The first stage of celebration starts with Christmas carols visiting each Christian house. The second stage is each people hang as many as starts before their house. Then they make a creed which resembles the horse shed where Jesus was born. And finally they decorate artificial Christmas tree or use the mango and banana trees as Christmas tree. And churches celebrate mid night mass at the eve of Christmas with nicely decorated candles, trees, lights, evergreen branches, and bright red poinsettias etc. People sing Christmas carols with full happiness and listen to readings from the Gospels of Saint Luke and Saint Matthew. And after mass all Christian people cut the Christmas cake and share it among themselves.


History of Christmas

The birth of Jesus Christ is celebrated as Christmas. The history of Christmas starts 4000 years ago. The celebration for Christmas started from the Mesopotamians. In 350 AD the Bishop of Rome, Julius I choose 25th December as the day for Christmas. Generally Christmas celebration is based on the Roman tradition and Germano-Celtic Yule tradition. On this day they go to church and take part in special religious activities. During Christmas they also exchange gifts between friends and neighbors and decorate their homes with holly creed and Christmas trees. The Christmas comes from the English word "Cristes maesse", known as "Mass of Christ". The preparation for Christmas starts before 4 weeks and Christmas carols visit each and every house singing Christmas carols.