Poorvi Koutish Indian Idol 6 contestant biodata and personal information

Poorvi Koutish is the final contestant of a musical reality show Indian Idol 6 on Sony TV. She belongs from Chandigarh. In this article you will find complete profile, biodata, singing experience, education, family and career. So if you want to know more about Poorvi Koutish then please read continue.


Poorvi Koutish the final contestants in musical reality show Indian Idol 6 is very beautiful and good singer from Chandigarh. Her attractive voice is making all Indians her fan. Because of her hard work now she is among the top 15 finalist of Indian Idol 6.


Personal information about Poorvi Koutish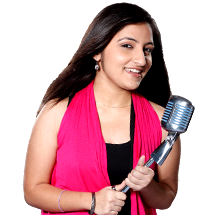 Poorvi Koutish birth place: She was born in Punjab and Haryana capital Chandigarh which is known as the city of beauty.

Poorvi Koutish age: Poorvi Koutish is a 18 year young girl

Family of Poorvi Koutish: Poorvi Kautish belongs to music loving family her mother Veenu Koutish is a professional classical singer and Poorvi learns music from her as she is her inspiration.

Hobbies of Poorvi Koutish: She love music. It is her only hobby or passion for Poorvi Koutish. Her idol is Sunidhi Chauhan.

Address of Poorvi Koutish: Poorvi Koutish is residing in Chandigarh as well as in Mumbai.

Contact details of Poorvi Koutish: If you want to contact to Poorvi Koutish then you can find her on the facebook. The facebook profile is - http://www.facebook.com/poorvikoutish


Education and career of Poorvi Koutish
Poorvi Koutish started her career as a singer from the childhood. Her mother who is also a singer inspiration and motivated her to be a singer. Before being selected in finals of Indian Idol 6, Poorvi Koutish was learning singing at her home from her mother. She is well trained in genre like Pop, Country, Old classic melodies, Hindi songs etc.

Education of Poorvi Koutish: Poorvi Koutish did her schooling education at Chandigarh only from KBDAV School, Sector 7.

Profession of Poorvi Koutish: He is a professional singer now and do stage shows. Poorvi Koutish is well established and is self employed at Mumbai.


Favourite things about Poorvi Koutish

Favourite Singers: Sunidhi Chauhan, Asha Bhosle and Lata Mangeshkar.

Favourite Music Director: Salim Merchant, RD Burman, AR Rehman.

Favourite Film: Taare Zameen Par, Titanic, Hero - The Love Story of a Spy.




Awards and achievements of Poorvi Koutish

Poorvi Koutish got many awards and achievements in her life. She won many final singing contests. She is also selected a final contestants in India's biggest musical reality show Indian Idol