Other Attractions in Sanchi

Ashoka Pillar and ASI Museum are worth a visit if you visit Sanchi. This resource will tell you about these two magnificent sites.


Nearby Attractions around Sanchi Stupa

Ashoka Pillar: This should not be confused with the Ashoka Pillar at Sarnath. This pillar is a separate one. What are common amongst them are their stiffness and their balance also the four lions sitting back to back. However, many have broken and have been destroyed.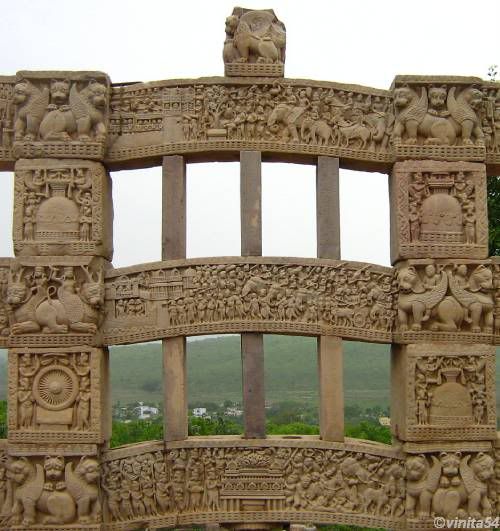 Ashoka Pillar at Sanchi

ASI Museum at Sanchi: This is run and maintained by The Archeological survey of India. Here one can find the crown of Ashoka, well preserved stones with Buddhist inscriptions and also some utensils which were probably used by the monks who lived there.
The Museum was founded in 1919 by Sir John Marshall who was a Director General of ASI. This Museum consists of 4 Galleries, each consisting of numerous magnificent illustrations of the history of this site.
It is charged Rs. 5 as an entrance fee to all above 15 years of age. It is closed on Fridays and is open rest of days in between 10 AM to 5 PM.

Visit these links to know more about Sanchi Stupa:-
• Location of Sanchi Stupa
• Structure of Sanchi Stupa
• History of Sanchi Stupa
• How to Reach Sanchi Stupa?
• Best Time to Visit Sanchi Stupa