Sahara Pune Warriors - Pune IPL Team Logo and Wallpapers

The new name for the Pune IPL team is Sahara Pune Warriors. This was announced by Sahara Group on Saturday, 24th April,2010.


Sahara Pune IPL Warriors Logo and Wallpapers

The IPL team of Pune will be called as Sahara Pune Warriors from today i.e. Saturday 24th April,2010. Sahara Pune Warriors is the new name of Pune IPL team which is now owned by Sahara India Pariwar.
The Name and the Logo of Sahara Pune Warriors was unveiled at a glittering function at S.P.College of Pune city.
The Chairman Sri Subrto Roy of Sahara Group made this announcement.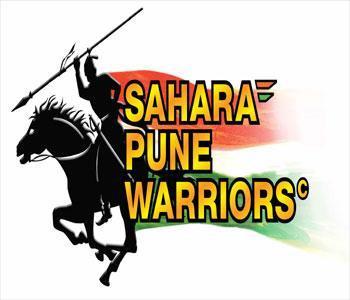 Logo of Sahara Pune Warriors unveiled by Subrato Roy

The Logo of the Sahara Pune Warriors team consists of a Warrior sitting on a Horse.
The anchor for the programme was famous actor Urmila Matondkar and Director Mahesh Manjrekar. On this occasion Subrto Roy said that he felt as if he lived in Pune in his previous birth. On this occasion of naming Pune IPL team as Sahara Pune Warriors, he has donated eight medical vans, fitted with latest equipment which would help the poor people to the Pune Lok Sabha constituency. An insurance scheme was also launched on the occasion.

An amount of Rs.one Lakh would be given to the kin of the person who dies in an accident.

Also to promote sports in Pune city, Subrato Roy announced Five thousands rupees for the State level players, Ten thousand rupees for National level players and Twenty thousands rupees for International level players.

A number of film stars also attended the programme along with the family members of Sri Subrato Roy.


Sahara Pune IPL Warriors Logo and Wallpapers

Sahara Pune IPL Warriors Logo and Wallpapers Gallery