Bollywood hip hop salsa dance classes in Pune by naach, fees contact address timing details

Here are complete details of Bollywood hip hop salsa dance classes in Pune by naach. Learn salsa hip hop and other dance forms in pune, Get details about fees contact address timing about dance courses in pune, Dance classes in pune, dance training institutes in pune, salsa training institutes in pune, hip hop training institutes in pune, salsa dance classes in pune


Details of Bollywood hip hop salsa dance classes in Pune

If you are a dance lover and looking for Salsa dance classes in pune or hip hop dance classes in pune, then don't worry. Your search ends here. We are here with complete information about dance training institutes in pune. The flavour of the season is Salsa, where you have to dance with a partner. So if you are looking to learn Salsa in pune and looking for Salsa training institutes in pune then we have the answer. Naach is organizing Dnace classes for Salsa, Hip hop, bollywood and other different dance forms training classes in pune. So you can register for those classes and learn the dance form you want to learn.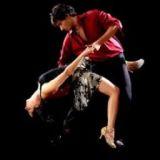 If you are looking for timing of dance classes in pune by Naach. So here is the answer. Regular batches of Salsa along with Cha Cha Cha are conducted by Nacah every Friday and contact number for salsa classes in pune is 9767595333. you can contact this number and get more details about different dance classes fees for Salsa dance training in pune. If you wish yto learn Hip Hop instead of Salsa, you can also enquire about Hip Hop training fees in pune. So put your dancing shoes on and lean what you wish to learn.

The persom whom you will be calling is Abhilasha. If you wish to cantach through Email then the email for thses training classes is abhilsha@naachindia.com.
The complete address of salsa training classes in pune by naach is
Studio 360
RH#1 Sunflower Apts.,
Nr.More Super Mkt.,
NIBM, Kondhwa,
Pune

The complete address of bollwood and Hip Hop training classes in pune by naach is
TaaraGo
North Main road, Above Fab India,
Koregaon Park,
Pune

Please note that these two address are different but the the academy which is providing the training is same and it has a very good name in the dancing field in pune.