Neerav Bavlecha - Dance India Dance 3 Contestant

Neerav Bavlecha, from Ahmedabad Gujarat, a very handsome, dashing personality with his contemporary dance style and a cute smile makes him stand out among all the contestants in Dance India Dance Season 3.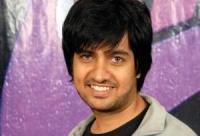 Place of Birth: Ahmedabad
Age: 26
Hair color: Brown
Nationality: Indian
Qualification: BA in economics
Hobbies: choreographing, assisting someone like working, water rafting Profession: Dancer and Choreographer
Dance Idol: Michael Jackson
Trained by in dancing: Terence Lewis
Dance Style: Lyrical Contemporary


Neerav Bavlecha Elimination Date:
April 7,2012


Neerav Bavlecha Dancer Profile

Neerav Bavlecha was assistant of Terence Lewis in Dance India Dance Season 1 and Dance India Dance Season 2. He came in DID 3 as a contastant. Now he is back in DID lil masters as a skipper with team named NEERAV K NINJAZ.


Dance India Dance Little Masters 3 - NEERAV K NINJAZ Contestants:

1. Rishi (Eliminated)
2. Shivam (Eliminated)
3. Shreya (Eliminated)
4. Tanay
5. Jeet Das
6. Prishita (Eliminated