Ratan ka Rishta details, Swayambar of Ratan Rajput from Patna Bihar

Ratan ka Rishta – swayambar Season 3 is going to be held on NDTV Imagine featuring rattan Rajput of TV show "Agle janam mohe bitiya hi kijo" and "Radha ki betiyan kuch kar dikayengi" fame. Hiten Tejwani or Sameer soni can host Ratan ka Rishta. Get audition and timing details of Ratan Ka Rishta


Ratan ka Rishta – swayambar Season 3 has started and it had boroke all the previous records created by "Rakhi ka Swayambar" or "Rahul Dulhaniya le Jayega". Yes Ratan rajput Swayambar is going to be the marriage to watch out for in 2011. Nobody would have thought that Ratan Rajput from Patna Bihar would be choosing her life partner through Swayambar on National Television NDTV Imagine.


Ratan ka Rishta Swayambar Auditions details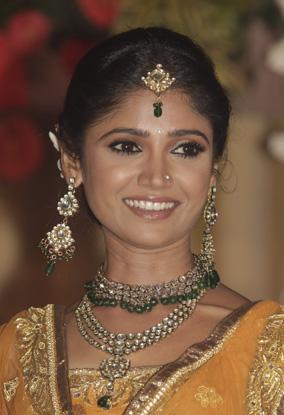 You must be very eager to know how to participate in Ratan ka Rishta. so don't worry we are here with all the details regarding phone registration Ratan Ka Rishta. You might be surprised to know that Ratan Ka Rishta Tv Show has broken all the previous records set by well known celebrreties like rakhi Sawant and Rahul Mahajan in the number of candidates applying for being apart of this Swayambar. The auditions of Ratan Ka Rishta is being held in Mumbai, New Delhi, Kolkata, Ranchi, Patna, Lucknow etc.

You can also register you name for the Ratan Ka Swayambar though phone by using the below mentioned numbers.
BSNL and MTNL Mobile customers can call 1255510
MTNL customers from Mumbai can call 127777
MTNL customers from Delhi can call 12555

Not only this, you can also apply for Online Registration of Ratan Ka Rishta. So if you want to participate in Ratan ka Rishta better hurry up. Also if you want to know more about Ratan Rajput, you can refer Ratan Rajput Profile and biography.