How to participate in Ke bani carorepati on Mahua TV channel

How to take part in Ke bani carorepati on bhojpuri TV channel, Mahua? How to be a part of KBC in bhojpuri hosted by shatrughan Sinha on Mahua TV channel? Find answer to all your queries related to Ke Bani Carorepati on Mahua TV channel and Ke Bani Carorepati details here.


Ke bani carorepati, which is the bhojpuri version of Kaun banega carorepati (KBC) is being being aired on Mahua TV channel from 6th June. If you want to know how to take part of Ke bani carorepati read this article.


Ke Bani Carorepati details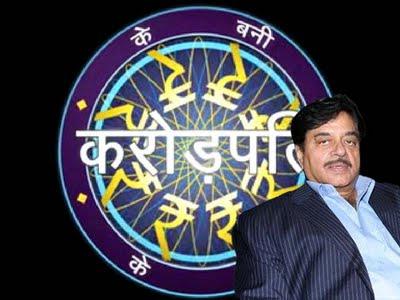 Lines to participate in Ke bani Carore pati will open on 16th April. So to take part in Ke bani carorepati on Mahua TV channel, you have to watch Mahua TV channel and answer the simple question asked there in between breaks. If you get your answers right, you will called for an audition from where you can participate in the Ke bani Carorepati on TV. Ke bani Carorepati timing is 9:00 to 10:00 P.M from Monday to Friday. So don't mss to watch Ke bani carorepati online. The format of ke bani carorepati is same as Kaun banega carorepati in Hindi where 15 questions will be asked and if you answer all the questions correctly, you could win 1 carore.

Auditions for ke bani carorepati is going to happen in UP, Bihar and Jharkhand in the cities of Banaras (Varanasi), Patna and Ranchi.


Ke Bani Carorepati Episodes Download

You can also download ke bani carorepati episodes from youtube and other such sites where files are shared. We will be providing you the URL form where you can download episodes of Ke bani Carorepati once we get it. So you can bookmark this page and get the information about Ke bani Carorepati episodes in some days.