Patna Museum Jadu Ghar: fees, timing, address, highlights

Entry fees at Patna museum. Jadu ghar, Entry timing, phone number, address can be found here. On what days Patna Museum or Jadu Ghar is open. Know about the history of Patna museum/ Jadu Ghar of Bihar and the new Patna museum in bailey road here.


Patna museum which is also known as the Jadu Ghar is one of the important places to see in Patna. Here we have provided some of the important details of Patna museum.


History of Patna museum/ Jadu Ghar of Bihar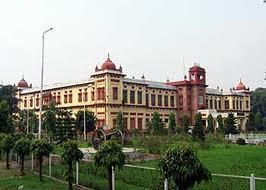 Bihar was separated from Bengal in 1912. So after the separation it was decided to start a museum in Bihar capital city Patna. So in 1915, a decision was made to start the museum informally with the collection of antiquities at the commissioner's bungalow. Bihar Museum or Patna museum whatever you call it was formally set up in 1917 by Edward Gait, who was the lieutenant governor of Bihar & Orissa at that time. But this place soon became full so in 1925-26, a piece of land on Patna-Gaya Road was chosen as the site of the Patna Museum. So this New Patna museum was declared open to public on March 7, 1929. This museum in Patna is built in the Indo-Sarcenic style.


Facilities in Patna museum/ Jadu Ghar

You can find a cafeteria and handicrafts shop. Cottage Emporium, will soon start a handicraft shop on the museum premises. "The shop will have handicraft items from all over the country, besides replicas of museum antiquities including Didarganj Yakshini. A beautiful garden with lush green grass and herbal and medicinal plants is also planned to be opened. There is lounge for visitors to sit and relax.


Patna museum/ Jadu Ghar entry fee, timing, address, phone number, opening days

This section of article will provide you information on which days Patna museum is open and its timing and other details.
Open time of Patna Museum: 10.30 am- 4.30 pm
Days on which Patna Museum is open: Tuesday - Sunday
Address of Patna Museum: Buddha Marg Patna
Phone number of Patna Museum :0612-2235731
Entry fees of Patna Museum:
General Indian Public: Rs.20/-
Foreigner: Rs.250/-
Students Group: Rs. 2/-
Student with ID card : Rs. 5/-


New Patna museum

Since the existing museum of Patna has become almost 100 years old and is not in a very good state, so in November 2009, a project to build new museum in Patna was started to enable the display of larger collections of up to 20,000 objects. Now Bihar government has picked Tokyo-based firm named Maki and Associates to build this new museum in Patna. Maki and Associates were selected after an international competition organized by Bihar government. It will take about Rs. 400-crore to design and buold this new museum in Patna. Maki and Associates, will work with its Indian partner Opolis Architects. It is expected to be completed by early 2015 on Bailey Road. The new patna museum will have an open-air sculpture park and a cafeteria along with number of artifacts from the ancient era.

Find Things to see in Patna Museum here.