Neetu Chandra actress: wiki, biography, profile, Hindi, telgu, tamil, bhojpuri films

Neetu Chandra is bollywood, telgu, tamil and bhojpuri actress. She is a bollywood actress from Patna, Bihar. She has acted in many hindi films. Get complete details of Neetu chandra of Bihar like her school, college, date of birth, address, phone number, hindi, bhojpuri, telgu, tamil films of neetu chnadra etc right here.


Neetu Chandra is one of the few bollywood actresses from bihar. She is model turned actress who was born in Patna, the capital city of Bihar. She started her career in Mumbai as a model and turned into a bollywood actess. Her family belongs to East Champaran in Bihar. She has also done many advertisements. Not many people know that Neetu Chandra was a sportsperson and was very successful in her filed, but people noticed her, when she started acting in Hindi film industry in Bollywood. She has black belt in Taekwondo and has represented India at International Taekwondo Championship in Hong Kong in 1996, and at the Korfball World Championship in 1995 in New Delhi.


Acting career and Hindi, Bhojpuri, Telgu, Tamil films films of Neetu Chandra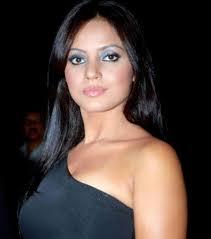 She started her acting career with hindi movie Garam Masala, which was released in year 2005. Since then she has acted in many hindi films. Not only this, she has also acted in many Telugu and Tamil films. She has also acted in a Greek English film, Home Sweet Home. She has produced Bhojpuri films like Deswa. It was directed by her brother Nitin Chandra ans wsa selected for the Indian Panorama Section of 43rd International Film Festival of India. She has alo done music videos like "Rasiya Saajan". She is the Life Member of International Film And Television Club and International Film And Television Research Centre of Asian Academy of Film & Television. A 3D mobile game, named Neetu — The Alien Killer, has been launched with her a lead.

Some of the movies in which Neetu Chandra has acted or Neetu Chandra fils are:

Vishnu, Godavari , Satyameva Jeyathe - Telugu

Garam Masala, Traffic Signal, One Two Three, Oye Lucky! Lucky Oye!, 13B, Mumbai Cutting, Rann, Apartment, No Problem, Kuch Love Jaisa, Kusar Prasad Ka Bhoot, Shooter - Hindi

Yavarum Nalam , Theeradha Vilaiyattu Pillai, Aadhi Bhagavan - Tamil

Deswa - Bhojpuri

Home Sweet Home - Greek English


Neetu Chandra address, school, college, birthday
Neetu Chandra Address: During her childhood, she lived in Patliputra Colony of Patna

Neetu Chandra School: Notre Dame Academy, Patna

Neetu Chandra College: IP College, Delhi, University of Delhi.

Birth date of Neetu Chandra - 20 June, 1984