Recruitment of 20000 secondary teachers in Jharkhand on contract basis : Exam date

Vacancy for 20000 secondary school teachers in Jharkhand on contract basis for teaching job. How will recruitment of teachers will be done on contract basis in Jharkhand. Legibility criteria, selection process and exam date of recruitment of secondary schools teachers on Jharkhand.


Recruitment of contractual teachers in Jharkhand for teaching in secondary schools will be done by Jharkhand Academic Council in 2013. There is job vacancy for 20000 secondary teachers in Jharkhand for which recruitment will be done on contractual basis in coming months in 2013.


Recruitment of 20000 secondary teachers in Jharkhand on contract basis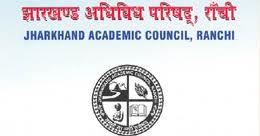 At present, there is shortage of about 20000 teachers in both primary and secondary schools of Jharkhand. As per All Jharkhand Secondary Teachers' Federation, there are about 2,000 government secondary schools in Jharkhand which are facing shortage of secondary level teachers. The total number of posts of teachers expected in these government run secondary schools is about 20,000 and most of these posts are vacant. The reason behind the shortage of teachers in Jharkhand government run schools is that there has not been any recruitment of teachers in Jharkhand since 2008 and many teachers have retired in this period of 5 years.

You might be knowing that Secondary schools are divided into 4 categories. There number of vacancies in different types of government run schools are as follows:

Rajkiyakrit Vidyalaya or government-recognized schools, (5000)

project high schools, (3000)

Utkramit Vidyalaya or upgraded high schools(10000)

zila schools(2000)

All these secondary schools of Jharkhand are facing shortage of teachers. There are 24 zila schools in Jharkhand which will need a total of 2,000 teachers to run with their full capacity of teachers. Similarly Government-recognized schools in Jharkhand will need additional 5000 teachers to fill the total post of 7000 teachers. At present they have only 2000 teachers managing the task. For upgraded schools in Jharkhand an additional 10,000 teachers will be needed and project high schools will need more 3,000 teachers. Thus you have huge option of working in any type of government school you want.

Salary of secondary teachers who recruited on contract basis in Jharkhand
The first and foremost thing that comes to one's mind after hearing that the recruitment of secondary teachers will be done on contract basis, is that will the salary be good enough. So let me tell you that, the salary of contractual teachers in Jharkhand will be Rs 200 per class, which is good enough. It is equivalent to what teachers are paid in Kendriya Vidyalas.

Teachers' Eligibility Test (TET), exam for recruitment of teachers, has not been conducted in Jharkhand since 2008 due to cancellation and various other reasons. But this is the golden opportunity for all of you dreaming to be a teacher to finally become a teacher.