Chirag Paswan biography, wiki, films, contact details, photo

Who is Chirag Paswan? Biography, wiki, films, address, phone number, photo and contact details of Ram Vilas Paswan's son Chirag Paswan. Filmsin which Chirag Paswan has acted. Chirag Paswan debut film in Bollywood. Chirag Paswan future rallies in Bihar.


Who is Chirag Paswan?
Many people are asking this question nowadays. If you are form Bihar, you might already be knowing the answer to this question. However, if you still don't know, who Chirag Paswaan is? then let me tell you that Chirag Paswan is the son of veteran LJP leader Ram Vilas Paswan. This article will tell you more about Chirag Paswan, who is new emerging young generation's face of Lok Jan Shakti Party of Bihar.


Chirag Paswan biography, wiki, films, contact details, photo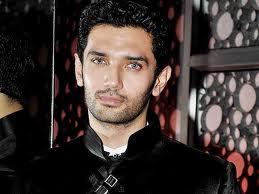 Chirag Paswan name is in news more nowadays because he has decided to campaign for his father's Lok Jan Shakti Party for the coming Lok Sabha elections to be held in 2014. Earlire Chirag paswaan's name came to limelight especially for people of Bihar, when he made his Bollywood debut as a lead actor in Hindi movie "Miley Naa Miley Hum Tum". Though that movie didn't do that well at box office, but people came to know about Chirag Paswan, son of Ram Vilas Paswan.

Now he is making use of both his plus points i.e that being an actor and also being the son of a political heavy weight father to address political rallies in Bihar. There are talks that he may bid good bye his career in Bollywood to make a career in Bihar politics. In some of his recent gatherings he is seen claiming that Nitish Kumar's government in Bihar has 'failed on all counts'. His charisma might and advantage of being a young leader might help Lok Janshakti Party and Ram Vilas Paswan to regain the lost political ground in Bihar. Chirag Paswan has been touring all over Bihar and and spending some extra time in Hajipur, his father's traditional stronghold, for weeks weeks now. Recently he addressed a rally in Raghopur Diara in Hajipur and attended a conference at Bhabhua in Kaimur district of Bihar.

Chirag Paswan films and filmography
Sadly, till now Chirag Paswan has done only one Hindi movie i.e Miley Naa Miley Hum Tum. It was Chirag's childhood dream to act in movies and he did so making his bollywood debut in Hindi movie Miley Naa Miley Hum Tum. Though his family expected him to be a doctor or an engineer if not enter politics, but he his dream was to become an actor. He often took part in plays in school and college days.