Shobhita Dhulipala Femina Miss India Earth 2013 - Profile, wiki and biography

Shobhita Dhulipala is from Visakhapatnam, Andhra Pradesh but represented the state Karnataka in the finals of Miss India contestant 2013 and was selected as Miss India Earh 2013. Here is the detail profile, biography, modelling assignments and other personal information of this Andhra beauty Shobhita Dhulipala.


Shobhita Dhulipala participated in Ponds Femina Miss India after being selected as Miss Bangalore representing state Karnataka inspite of being from Vishakhapatnam, Andhra Pradesh. Shobhita won several beauty contest earlier and is a known face in the glamour world.

Shobhita Dhulipala is a confident, adventurous, talented as well as gorgeous and stylish girl and had always been awarded in all the contest she had participated in her life. Now in the mega even Ponds Femina Miss India 2013 she was 1st runners up and was crowned as Miss India Earth by Prachi Mishra.



Biodata and personal information of Shobhita Dhulipala

Age of Shobhita Dhulipala is 20 years old.

Birth Place of Shobhita Dhulipala is Vishakhapatnam, Andhra Pradesh

Address and contact details of Shobhita Dhulipala - Vishakhapatnam, Andhra Pradesh, presently living in Bengaluru.

Height and Vital statistics of Shobhita Dhulipala Height is 5' 7'', weight is 52 Kg and her Vital statistics (in inches): 34-25-34

Shobhita Dhulipala facebook profile - http://www.facebook.com/SobhitaDhulipala

Shobhita Dhulipala twitter ID - https://twitter.com/sobhitaD
Education of Shobhita Dhulipala She did her schooling from Hyderabad Public School, Begumpet upto class 10th and 11th and 12th from Hyderabad Public School. At present she is studying law from Mumbai.


Hobbies of Shobhita Dhulipala She likes Travelling, fashion, classical dance, reading and swimming.

Shobhita Dhulipala favorite film stars are not any single one, but she likes common man.

Favorite Movies of Shobhita Dhulipala are The Harry Potter series, Fashion, period films like Titanic, Jodha Akbar, Umrao Jaan, Cloud Atlas, Guzaarish etc; Shob choritra kalponik and she is crazy for movies of any language.


Modelling assignments and awards of Shobhita Dhulipala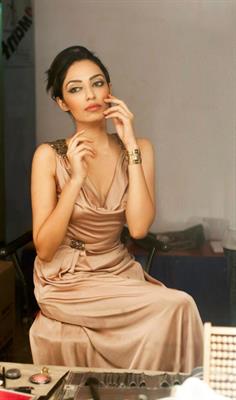 Shobhita Dhulipala participated in Miss Bangalore in 2013 and was winner getting direct entry in Ponds Femina Miss India 2013. Having strong bond with fashion and style she also won several awards earlier like TRESemme Femina Miss Stylish Hair, Yamaha Ray Femina Miss Adventurous and Max Femina Miss Fashion Icon. She was also winner of subtitle Ponds Femina Miss Talented in the contest and finally she won the crown of Miss India Earth in 2013 creating history.

Shobhita Dhulipala was looking confident and impressed the judges with her intelligent and convincing answers of all the questions asked.

We will soon see her participating in the International level and after the contract period is over she will certainly rock tollywood as well as Bollywood. Being from Bangalore she will not only expected to be a successful actress in Telegu and Kannada movies but also she can achieve a great name and fame in fashion industry in future.