Peepli live movie review

Peepli live movie review, Peepli live story, Peepli live star cast and more information on Peepli life, the new production of Aamir Khan based upon the story of a farmer Natha.


Peepli live movie review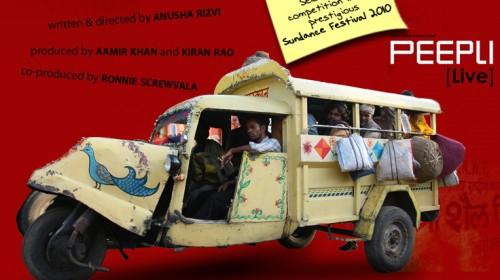 Starcast of Peepli live
Omkar Das as Natha in Peepli live

Raghuvir Yadav as Budhia in Peepli live

Shalini Vatsa as Dhaniya in Peepli live

Farrukh Jaffar as Amma in Peepli live

Malaika Shenoy as Nandita in Peepli live

Vishal Sharma as Deepak in Peepli live

Nowaz as Rakesh in Peepli live

Sitaram Panchal as Bhai Thakur in Peepli live

Naseeruddin Shah as Salim Kidwai in Peepli live

Aamir Bashir as Vivek in Peepli live

Dan Husain as Vijay Ranjan Prasad in Peepli live


Crew of Peepli live
Directors in Peepli live: Anusha Rizvi, Mahmood Farooqui (co-director)

Writer of Peepli live: Anusha Rizvi (screenplay)

Producer of Peepli live: Aamir Khan


Story of Peepli live

Peepli live is an excellent piece of work directed by a journalist Anusha Rizvi under the Perfectionist producer, director and actor Aamir Khan. The movie reviews the condition of the poor farmers of small villages in an amusing way. The Script of Peepli live is great and Peepli live has been produced equally well by its Crew and Cast.

Peepli live starts with a scene showing two persons fetching a big auto like carrier for travel to a Bank and the song Des Mera Rangrez by the Indian Ocean Group starts. The two persons are Natha and his elder brother Bhudia who then return to their home in the village Peepli after having a share of their land mortgaged for paying of their due loan installment.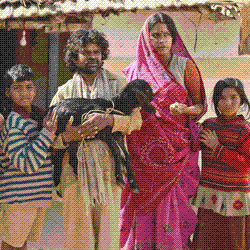 Natha is shown living in a small house in Peepli with 2 children, a wife, elder brother and his old mother. When he tells his wife about the selling of land, she behaves very rudely and just pushes him out of the house. Natha along with his brother then goes to a local leader for asking for money for paying his debt towards the bank but gets refusal and they make fun of him saying that if you want money then commit suicide so that your family will get an amount of 1 lakh after your death under a new scheme run by the government.

The next few days are shown in a really funny way as Natha and his brother hear the stories of only deaths of someone or the other. So, atlast his brother decides that he will commit suicide so that their family gets the money but Natha disagrees and says that he himself will die and he keeps on saying this till his brother agrees and asks him not to revert from his saying later.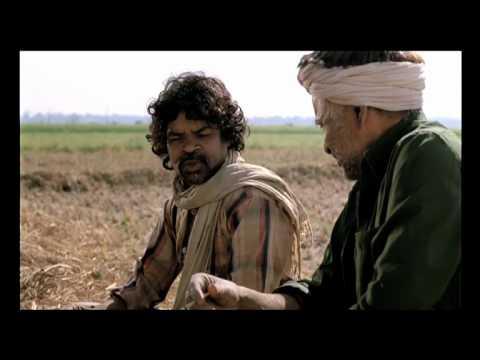 Hence Peepli live starts. The news of Natha's committment to do suicide reaches the ears of a local coverage reporter who had come to Peepli for covering some rally and through him the news reaches the famous reporter Nandita, the next day she along with her team reaches Peepli to take interview of Natha. This unique footage by a single channel is not digested by the rest and they taking in view the coming elections send their respective reporters to Peepli.

Peepli witnesses a huge rush of journalists and cameramen all trying to depict the huge story they have got in the best possible way just to increase the TRPs of their channels.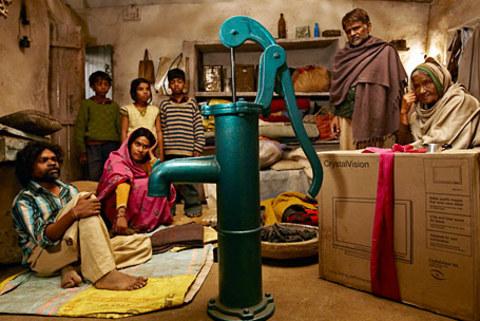 The Politics has been shown as the game between two persons of opposite parties one of whom is the present Chief Minister while the other one Pappu Yadav, wants to win the coming elections to snatch his place and as expected they also do their best to get the most out of this social happening.

The two opposite personalities want their own profit, the present Chief Minister wants that Natha shouldn't die as it will be very bad for their votes in the coming elections while Pappu Yadav wants Natha to die, in his own interest. All along, the mediamen also get an interesting story for their profits. A fair is also organised near Natha's house.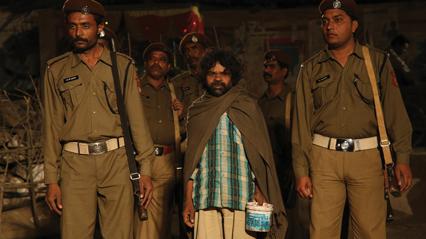 As the man in power wants Natha to live, he tightens security around his house preventing the interference of media and his opponent Pappu Yadav so that he could prevent any kind of pressure from them on Natha. The agricultural ministry is also shown blaming the politicians for the happenings and they are shown cleaning their dirty hands by saying that they are waiting for the orders of the High Court. Saleem (Naseeruddin Shah) is their head and he's shown quite effective in molding the public opinion.

Natha's decision to commit suicide was just a small thing in this vast nation while all others made him and Peepli the most hot topic that catches the interest of all. The Chief Minister comes to visit Natha and announces 1 lakh rupees in his favour on the condition that he doesn't commit suicide but this happens after Pappu Yadav had visited him and gifted him a Television and threatened him not to leave his stand and along with that he had announced in front of the media that "Natha Zaroor Marega".

This way when the CM comes and announces that Natha won't die, his family is just is a confusing condition regretting the decision of Natha which has landed them all into a situation where he has to make a difficult decision. After the Chief Minister's assurance in Peepli, the headlines of all the newspapers change stating that Natha will live, but the announcement is pin-pointed by Saleem as not being in common interest as there are so many farmers in the country, so providing such benefits to a single farmer won't be good. Thereby, another twist comes in the movie as the Chief Minister has to take back the allowances promised to Natha and Peepli again hits the headlines stating that "CM retrieves allowances and now Natha will die".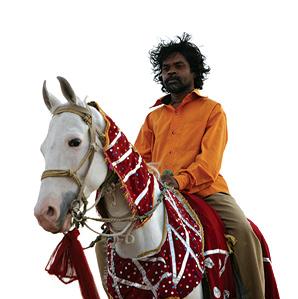 All this again disturbs Natha and his family. Now his children also ask him that when will he die. Hence, getting so disturbed he decides to leave everything and goes away from Peepli but not till long as he is again caught and this time its for the worst. The local reporter Rakesh, who was the key informer to this matter is shown depressed seeing the conditions of the other farmers of Peepli and so he feels annoyed at why only Natha is being given importance when Nandita convinces him that its not their wish but the demand of the channels which support them and their profession. All the while, Natha is planned to be finished as he is already missing in reports but again Rakesh due to his vigil watch reaches Natha and calls Nandita also thereby inviting the whole media once again to Peepli where Natha is being kept captive but little did they know about the cruel intentions of the politicians as they set the place at fire but in all this chaos, Natha is somehow saved while Rakesh is killed and this is shown by the presence of his bracelet on his dead body about which noone else except we the viewers know from the previous scenes and also by the absence of him in his Crew when they are shown leaving Peepli after their story ends.

Hence Natha is declared dead and that too due too an accident and not a murder.

Peepli live lasts with the showing of Natha working as a worker in a city thinking about his worsened life and finally a message is displayed telling the fact that 8 million farmers died as a result of suicides in between 1994 and 2001 in India.