Anjaana anjaani movie review

The resource is about the latest released movie Anjaana anjaani, Anjaana anjaani movie review; story of Anjaanna anjaani; crew of anjaana anjaani; starcast of anjaana anjaani; latest Bollywood film releases


Anjaana Anjaani Movie Review

Bollywood film Anjaana Anjaani has been one of the latest Bollywood film releases. Read Anjaana Anjaani Movie Review or Anjana Anjani Movie Review here in MumbaiSpider.


Star cast of Anjaana anjaani

Anjaana Anjaani Film Review explores the high star cast of Anjaana anjaani. The actors of Anjaana anjaani or characters in Anjaana anjaani are as followed: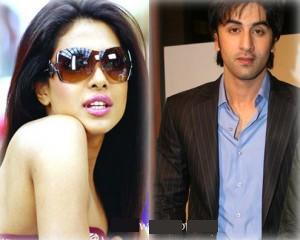 Ranbir Kapoor as Aakash in Anjaana anjaani

Priyanka Chopra as Kiara in Anjaana anjaani

Zayed Khan as Kunal in Anjaana anjaani
Crew of Anjaana anjaani

Producer of Anjaana anjaani: Sajid Nadiadwala
Director of Anjaana anjaani: Siddharth Anand


Story of Anjaana anjaani

The story of Anjaana anjaani movie or plot of Anjaana anjaani bollywood film is very interesting. Anjaani anjaani begins with Aakash as an ambitious businessman, aggressive in nature when it comes to business, and this attitude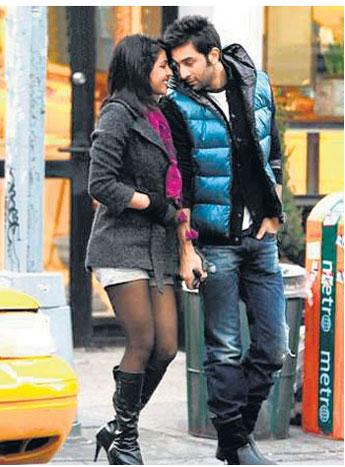 is depicted by his taking of a loan of 12 million in his and his friends' name but without telling them the correct amount of loan taken. He invests this loan on his company but unfortunately the stock market crashes and this huge amount of loan gets pending for these three friends to repay. When the other two friends of aakash come to know about this a clash develops between them. This way aakash being unable to tolerate this situation decides to commit suicide. He goes to a bridge and when he is just about to jump off it, Kiara, who is also sitting nearby, speaks up and interrupts him. After this Anjaana anjaani goes on with the showing of the failed suicide attempts of both these. Finally when they both fail, they decide that maybe this is not the right time to commit suicide, so they plan to jump from the same bridge on new year eve.

But still there are 21 more days left for the new year eve, so they plan of doing all those things that they wanted to do. This way the story of Anjaana anjaani proceeds with all the fun and frolic that both these Anjaana and anjaani do together. Meanwhile Anjaana anjaani goes on showing the back view of Kiara's life. Kiara is shown living with karan from the age of 3 first as a friend and then as a lover, even their marriage is fixed but before 2 weeks of the same, kiara figures out that karan is in relation with another girl since long. Kiara is unable to tolerate that the person whom she loves betrayed her and this is the reason she decides to die.

The story of Anjaana anjaani proceeds with the showing of both aakash and kiara enjoying their last few days as if each day is their last day. They go to Las Vegas and enjoy alot until karan realises that he loves kiara but within sometime he also figures out that kiara still misses karan so he convinces her to go back to karan as they both realise that they didn't gave their problems a look and straightway ignored them and ran away from them. This way the journey of Anjaana anjaani which started pleasantly approaches towards a sad node when both these Anjaana anjaani again realises that they love each other but things don't go as seen and finally they meet up at the same bridge on new year's eve with a decision of never ever getting separated again.


Box office report of Anjaana anjaani

Till now Anjaana anjaani movie reviews are mixed and the movie is doing a good business. The fanlist off the starcast of Anjaana anjaani is also quite long but the simultaneous release of the Blockbuster with the Rajnikant starrer Robot is a drawback as far as viewer's lists are concerned. But time will tell whether Anjaana anjaani leaves an impact on fades away.