Dolly Bindra - Wildcard Participant in Bigg Boss season 4

See details about Dolly Bindra profile, Dolly Bindra personal information, Dolly Bindra Raja Choudhary story and carrier and movies of Dolly Bindra


Dolly Bindra an actress who did several movies as comedy character and vamp is now going to be a new wild card participant in Bigg Boss season 4. Dolly Bndra came into limelight after the most controversial Dolly Bindra Raja Choudhary incidence occured in 2004.

Bigg Boss season 4 in order to compete with KBC 4 is applying all measures to add spices and presence of Shweta Tiwari and Dolly Bindra in Big Boss house will certainly add some spice.


Profile of Dolly Bindra, participants of Bigg Boss season 4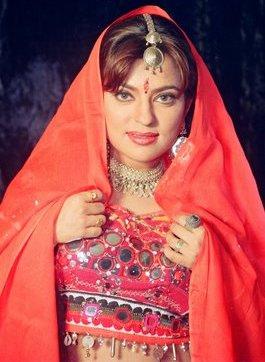 Dolly Bindra is a punjabi actress and acted in many movies as an actress in comic role. Dolly Bindra acted in movies with Salman Khan too in his home production Maine Pyar Kyun Kiya.

Dolly Bindra age 38 years
Address of Dolly Bindra - Mumbai, Maharshtra
Husband of Dolly Bindra is also related to bollywood and is twice as bulky as Dolly Bindra.


Movies done by Dolly Bindra

Debut film by Dolly Bindra - Hum Sub Ek Hai
Other movies in which Dolly Bindra acted are
Jaanwar Friday, Bichhoo, Khiladi 420 Friday, Gadar: Ek Prem Katha Friday,
Maine Pyar Kyun Kiya, Dosti, Fight Club - Members Only, Ta Ra Rum Pum, Jo Bole So Nihal, Apne, Krazzy 4, Khushboo, Mini Punjab, Maniben.com and many more.


Dolly Bindra Raja Choudhary story

Dolly Bindra is introduced in Bigg Boss 4 to add some controversy. Shweta Tiwari the most famous contestant of Bigg Boss season 4 is acting matured though liked by many but to ignite her and to gain TRP, Dolly Bindra has been included.

It happened in 2004 when at a party Raja Choudhary ex husband of Shweta Tiwari and at that time husband of Shweta Tiwari was accused of beating Dolly Bindra in a party. Both were totally drunk and Raja Choudhary was provoked by Dolly Bindra. Raja Choudhary could not hold his anger and started beating her in the party. This incidence was very much highlighted in media by Dolly Bindra.

Raja Choudhary on Dolly Bindra,s incidence said just few lines to media that see her size and her husband is double her size, how can I dare to hurt her, even if she fall on me I will be nowhere.

Dolly Bindra Shweta Tiwari relation has been bitter since then. Before coming to Bigg Boss Dolly Bindra said I dont know who is Shweta Tiwari but I have forgiven Raja Choudhary.

Let us see how the new member adjust in the most controversial and popular house of Bigg Boss season 4 with House mates of Bigg Boss season 4