Review on the movie No one killed Jessica

This article provides review about the movie No one Killed Jessica. You can read the story line of the movie Jessica in this particular post.


No one killed Jessica Movie Review Story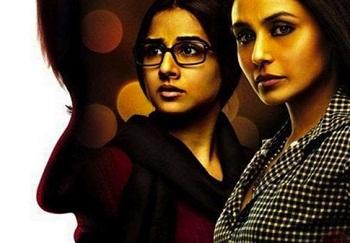 Celluloid visionary do have a good start in bollywood, rather only few get into limelight. One such enlightened movie is No one killed Jessica. The maker of this visionary is Raj Kumar Gupta. He is one such person who gets fit into exceptional variety of film makers that opens up thought – processes about the condition of the home land without losing the cinematic elements that constitute the film.

This colossal challenge of placing together the controversial and litigious story of Jessica Lall's murder case on celluloid is highly appreciable. Fortunately, the one year old film director interprets the events of the murder case in remarkable style and makes it a cinematic turn around that keeps the haunting effect even after the film has been concluded.

No one killed Jessica throws light on a true life incident and its strength lies in the fact that it pulls you into the dirty world of politics and power games as soon as it unfolds.

This movie proves to be unique and hard hitting gut wrenching genre of cinema. The events have been put forth in a chronicle order so as to give out the true incident as it had been in the society wherein two women who challenge the system hits you in a harder way. The film truly celebrates the human spirit and also reflects a vital change in the society and in the hearts of people.


Story line of No one killed Jessica

Jessica – a Delhi based model tries hard in bartending is been shot dead at a high rank party. The reason being shot is that – she refuses to serve a drink after the closing hours of the bar. The recognized culprit, Manish is a son of a politician inebriated by a deadly cocktail of alcohol and a sense of entitlement, pulls the trigger in a fit of rage. Even with many in the site who witnessed the murder stand away in letting the cops know that it was him. Rather, out of this crowd two women tend to reveal the murderer to the police. The two women being – jessica's sister – Sabrina and a TV reporter – Meera. The story revolves around this plot of act and the script writer gives out a perfect conscience pricking attitude to all hearts that are ought to watch the movie.

Kudos to gupta for choosing a thorny and a contentious incident to be a story line. In particular, Rani's out whelming performance and Vidya's attitude towards to the struggle had made the movie go a higher step ahead. A prolonged applause to the director for such a daring movie.