The Kadam (Chandrasekhar) Wife Bina Life Contestant Participant Profile

Article about Star Plus Reality Show Wife Bina Life Contestant Chandrasekhar Kadam, Husband in Wife Bina Life Reality Show Star Plus, Wife Bina Life Participant Contestants Profile and Biography


The Kadam (Chandrasekhar) Wife Bina Life Contestant Participant Profile

The Kadam Family in Wife Bina Life is one of the Wife Bina Life Star Plus Reality Show Participants & Contestants. They are from Maharashtra. Dr.Kadam (Wife Bina Life Participant) is a dentist and he was pampered by his wife Rupali Kadam wife of Chandrasekhar Kadam (Wife Bina Life Contestant) who does all the household works, taking care of her child and she is the best homemaker.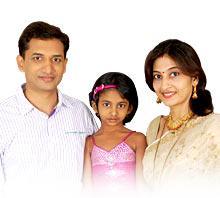 Age of Chandrasekhar Kadam Wife Bina Life Participant: 34 years

Chandrasekhar Kadam Profession Career Wife Bina Life Contestant: Dentist

Mrs. Kadam profession Wife Bina Life Contestant: Homemaker

Kadam Family Kids / Children (Wife Bina Life): Sai (5 years)


Dr. Kadam was always busy on his profession and never got any chance to get involved in any household works so far. As Mrs. Kadam knows about his husband's profession well, she pampers him and makes him feel comfortable always. Now as they have participated in Wife Bina LIfe Reality Show of Star Plus, Mrs. Kadam has to go for a vacation leaving behind his husband and daughter Sai. This makes Mrs. Kadam worried, whether he gets angry and scold Sai (Kid of Kadam Family Wife Bina Life Reality Show)as it is the most difficult task to manage her. Let's wait and watch the Star Plus Reality Show Wife Bina Life as how Dr. Kadam is going to manage his profession as well as with household works and let's see whether his nervousness in any way would affect his relationship with his daughter Sai.