Learn How to Make Personalized Valentine's Day Gifts

Read here to learn how to make personalized valentine's day gifts, best valentine's day gifts at affordable prices, Kind of gifts to give at valentine's day, how to make valentine's day gift hand made flower bouquet, Know about the kinds of valentine's day flower bouquets available in Mumbai markets


Learn How to Make Personalized Valentine's Day Gifts
What Kind of Gift to Give at Valentine's Day?

This article is for young girls and boys who are waiting for Valentine day. As this month February a season for love, young boys and girls starts collecting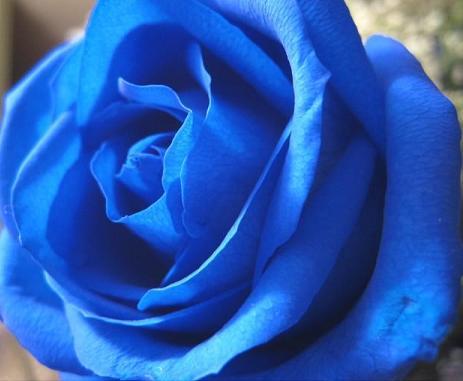 small small amounts to get the gift for there good friends. Which can turn to be life partner in future? On other side they are also confused, it's nothing big but just a small confusion of What Makes a Perfect Gift on Valentine's Day. People do spent lot of money to buy flower bouquet or sweets for valentine, or some expensive Valentine's Day Greeting Card as Gift. It has been also observed few business related to flowers, Chocolate Shops, Shops on Greeting Cards & other gift item shops are at there peak, because of Valentines Day Season.

Mostly everybody prefers to give Bouquet of Red Rose Flowers as Gift on Valentine day which gives good punch of love on the partner's mind. But have you noticed one thing, small bunch of flowers on valentine day will not cost you less than Rs. 300/-. If you try buy the cheapest one then its better to avoid buying small bunch because it will be waste of money. But if planning to spend Rs. 600 to Rs. 1000 on flower then that's also not a wise thing to do. It depends on every persons earnings and income. For some people even big amounts are like peanuts but there are lots of men and women, who work 12 hours a day but still they manage to earn only Rs. 3000/- to Rs. 4500/- every month. Most of the young guys do buy this flower bouquet but on other side in back there mind they know it is pinching there pocket. But they got two choices, buy bouquet or not to buy.


Valentine's Day Gift Hand Made Flower Bouquet For Your Valentine

Well this article is for those people who can't afford to spend big amount, but I guarantee of one thing, my article can help you to earn lot of money or save lot of money. Well today I'm going to guide you on how to make very simple flower bouquet for valentine's day, but yet very rare flower bouquet which would costs you Rs. 2500/- when purchaced in Colaba area which is a hot cake in Mumbai.


Valentine's Day Flower Bouquets Available in Mumbai Markets

There are different types of flower bouquets that you could see on markets.
Flowers Hand Bouquet.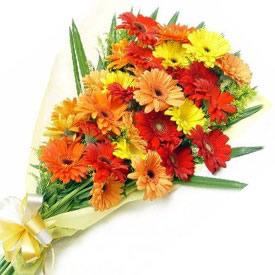 Normal hand bouquet

Medium hand bouquet

Jumbo hand bouquet
Flower Pot Bouquet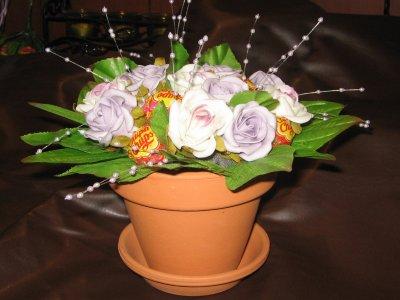 Small Flower Pot Bouquet

Medium Flower Pot Bouquet

Jumbo Flower Pot Bouquet
Flower Bouquet on Glass Vase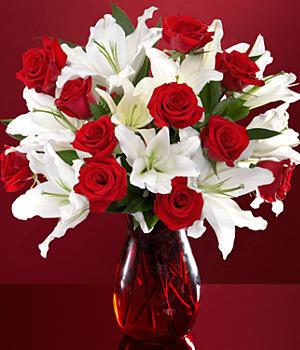 Plain Glass Flower Bouquet.

Colored Glass Flower Bouquet.


In plain glass or colored glass vase, different shapes are provided like - Square, Triangle, Hexagon, Round, Heart shaped, egg shaped etc. Nowadays even glass vase can be ordered with your photo.


Valentine's Day Gift Ideas - How to Make Medium Size Hand Bouquet

I think it's pefect idea to give perfect Hand Made Personalized Gift on Valentine's Day. With this hand made flower bouquet it's for sure that your valentine will be impressed a lot and will love you for this wonderful gift. Here I will explain you how to make medium size flower hand bouquet.


Craft Materials Needed to Make Medium Sized Flower Hand Bouquet


15-25 Red Rose flower with long stems. (Stems 16 inch long)


10 other color or yellow Rose flowers. (Stems 16 inch long)


15 violet or purple(Stems 16 inch long.)


Thin stems of other plants with long leaves and flowers.


Some decorative shining different shape stars.( 1 - 2cm in diameter)

Ribbon - Red, Yellow, Pink.

Different color glitter sand.

Green chart paper plus one other color chart paper.

Stapler, Green thread, good quality glue, scissor.
Craft Work - How to Make Hand Made Flower Bouquet - Step One

Cut the stems of red rose flower in descending order. After cutting the stem when you hold the entire red rose flower together it will look one above the other in straight line instead of looking in bunch on top. Let me give you more clearly, Let the length of 1st rose flower with stem 15 inches. Then check the length of only petals and add 1cm to it and cut the other rose flower stem. It'll be nearly to13 inches. In this manner your 8th or 9th rose flower length will be 7inches. Don't cut stems shorter than 7 inch. When you hold all the Rose flowers whose stem are cut, they will stand in line one above the other. You have to make 2 or 3 such descending rows of rose stems. This is the latest design in fashion instead of flowers standing in bunch on top.


Craft Work - How to Make Hand Flower Bouquet - Step Two
Cut 1.5 inches 25 - 30 leaves 5 - 7 heart shapes of 1inch from the green chart paper. Apply the glue to them and sprinkle different color glitters on them. Put it to dry. After this leaves & heart dried with shinning glitter, stapler 2 leaf one inch below the tied ribbon to stem of different flowers. Or stapler leaf between the flower and the ribbon. Be sure, you staple leaves in proper angle.




Cut the ribbons 6 inches in length. Tie red color ribbon to violet flowers and yellow ribbons to red flowers. You have to tie ribbon to stem in such manner that it resembles bow one inch below the stapled leaf or in between the flower and staple the leaf.
Craft Work - How to Make Hand Flower Bouquet at Home - Step Three

In this step you just have to imagine a small broom which is the length of 15-16 inches according to the longest stem of flower of your bouquet. Then according to that you have to design your bouquet. First important thing, take Red Rose flowers whose stems are cut in descending order. Arrange them in ascending order and tie the threads to the stems. Arrange them in such manner that one flower is above next flower in straight row. Now start adding the other flowers with glittering leaves on the both sides. Arrange the other flowers in such a way that yellow flower, other flower and leaves looks balanced in all places. Try to keep the glittering leaf above if they are hidden below the leaves. This way it will looks more decorative.


How to Make Beautiful Home Made Valentine's Day Hand Flower Bouquet - Finishing Touch on Craft Work

Finishing touch is the most important part where you have to get all the things together to make proper bouquet. Here your imagination, your efforts, your art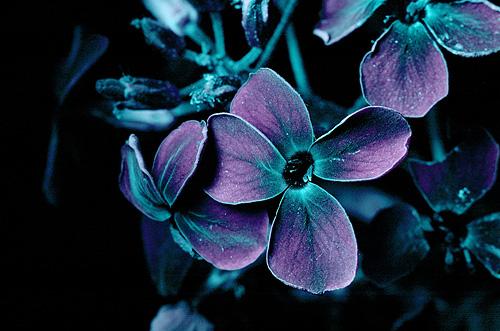 and most important is your love to make this bouquet for your Valentine will be in front of you in little bit of more efforts. You can place the bunch on any color chart paper and draw the out line of bunch of flowers. Try to flatten the bunch if they are heaped in some places. Be sure that your red roses which are in straight row can be seen clearly. If needed, staple few stems so that they stay in one position. Cover the bottom 4 inch part with color chart paper and staple the ends to chart paper which is below the flowers. You can stick the tag with good poem on valentine's day with your name on it. Now take very thin celfin plastic sheet (what basically you find on ready made flower bouquet) and wrap the whole thing very neatly so that there is no wrinkle. Do in such a manner that it looks similar to the flower bouquet available on shops. To make your bouquet more alive, spray rose scent on it just before giving to your valentine.


Best Valentine's Day Gift at Affordable Price

If you are making use of this rare purple flower what shown in picture plus two rows of 18 flowers with 18 other rose flower plus 18 yellow flowers, then it is costing between Rs. 2500 in Colaba area in Mumbai. If you make whole thing in home it will cost you nearly Rs. 350/- to Rs. 450/- only. This bouquet is specially ordered by very few people who have traveled to Italy and Spain and have stayed there for few months. In India very rarely you will find shops which makes this bouquet. Once they make 15 to 20 bouquet of this type for few VIP customers then they will not make for whole year. I have given you important tips of making very rare bouquet which is internationally known. In this way you can manage to give the best valentine's day gift at affordable price on valentine's day to somebody whom you really love and to marry in future.