Arthritis - Symptoms, Precautions and Nature Cure Treatments

Read here about What is Arthritis? Different type of Arthritis, Symptoms, Precautions and Natural Treatments to Cure Arthritis, Home Remedies to Treat Arthritis Problem


Arthritis Problem, Symptoms, Precaution and Treatment
What is Arthritis?

It will be little difficult for you to understand if I use technical scientific words to explain you what is Arthritis. Let me explain you in simple words about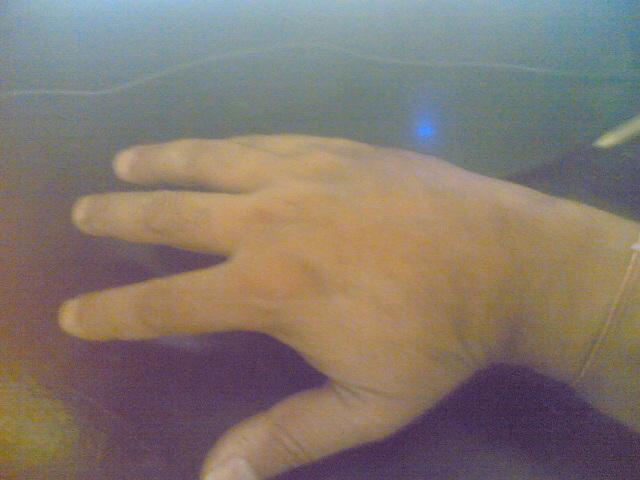 this disease. Basically this particular disease related to bones. Scientifically yet it's not known what causes this disease. But when tissues of infected part were diagnosed under microscope, doctors came to one conclusion. Heavy toxins were found inside the tissue and further it generates this disease. It has been also seen and proved. Ladies of middle age becomes the victims of Arthritis then middle age men. It is also proved that due to weak immune system body fails to fight against this foreign particle and hence fails to protect person against this disease.

This disease is related to bones which starts from very small base but if it's not treated properly then person has to pay heavy damages on further stages.
Arthritis is not a common disease but gradually numbers of arthritis patients are increasing day by day. As I said earlier arthritis starts from the small base and clear symptoms can be experienced by the person.


Arthritis Symptoms - How to Identify Arthritis?


Uncomfortableness in folding hands and legs.

When elbow or finger joints are pressed, you may experience pain.

When you walk, your walking speed is reduced and you feel the pain in joints on knee.

In morning when you get up, you may feel stiffness in bones and acute pain is experienced in joints.

You may feel heaviness to move your body.

Activeness of person is reduced and person may feel lazy.

Lately swelling of skin above joint is seen.


This disease mainly affects the covering of joints.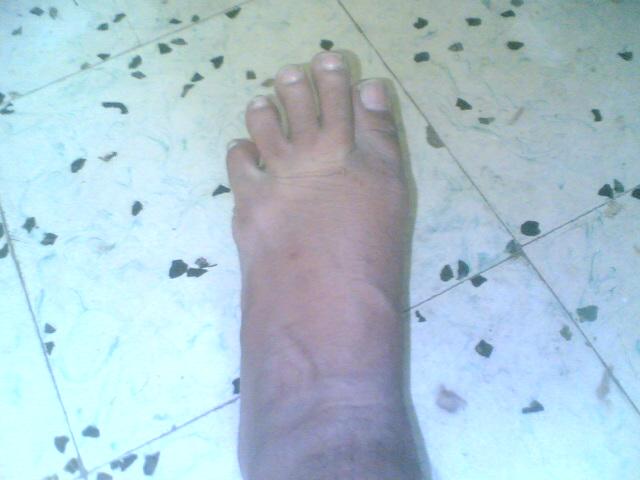 This covering which is above the bone, particularly at circular end of bone is called as Synovial joints. Slowly this disease increases the inflammation in joints and further it increases the fluid in between the joint. Due to increase of fluid, formation of bacteria takes place. which slowly affects the cartilage between the joints. Further cartilage looses its smoothness and friction is experienced while movement of bones. It has been also observed in many cases where cartilage has been totally destroyed in between the joints. Due to lack of cartilage Person experience very severe pain in joints as both bones touch each other.
Cartilage is situated in between the joints which work as the cushion to absorb shock. It also helps to move smoothly without any friction.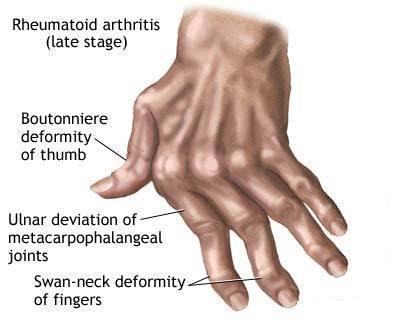 Severe cases of arthritis may change the figure of bones. It has also been seen in severe cases where finger of hands are deformed and structure of all bones in fingers are curved in different direction. Further stages of arthritis are very bad. Bones change there shape and person experiences acute pain in joints. Extreme swelling develops on joints and further person ends to land up on wheel chair.


Types of Arthritis

Arthritis is divided into 3 important divisions
A) Osteoarthritis.
B) Rheumatoid Arthritis.
C) Juvenile arthritis

Further sickness is sub divided and given different names like-

Carpal tunnel syndrome

Tarsal tunnel syndrome (wrist, fingers of hand.)

Gout. (Feet)

Lower back pain.

Pinched nerve.

Guttate psoriasis (skin inflammation)

Sjogren Syndrome.

Knee pain

Sarcoidosis (joints)

Puget's

Tendinitis (elbow)

Scoliosis (spine)


Further arthritis is divided into 100 different threads, starting from skin to organs of body.


Symptoms of Arthritis on Different Stages

As Arthritis passes different stages, symptom keep changing. In later stages of arthritis this symptoms are observed.



Sudden fever & raise of temperature of body.

It has been observed few years back later stages of arthritis is capable to affect the organs like, kidney, lungs and heart. Hence abnormalities of organs are seen.

Some of people do develop thyroid problem.

Swelling in lymph nodes is also seen.

Lately it has been seen in severe cases, organ start releasing unwanted chemicals due to which whole metabolism is effected and each and every organ of body slowly starts malfunctioning.

Person slowly reduces weight, with severe headache feels fatigue.
Nature Cure Treatment for Arthritis

Always consult doctor or orthopedic doctor when you frequently have pain in joints. Little treatment on starting stage of arthritis can make person healthy. Don't allow this disease to grow further. Do as doctor's says. Take full precaution on food habits.


Home Remedies To Cure Arthritis on Initial Stage

Various Ayurvedic experiments were conducted in past and best treatment is as follows.


Go for toxin free process - Neam Leaf Powder a Cure for Arthritis
.



Toxin free process can be done by taking Neem leaf powder. person has to drink proper amount of water to release the toxins. Read my article on toxin free process.


Nature Cure Treatment for Arthritis - Triphal Powder for Better Digestion

Have proper treatment to get your intestine function properly. For intestine you can have 2 gm to 4 gm Triphal powder. It's a combination of three different herbs as shown below. If taken twice a day, it helps to improve digestion system.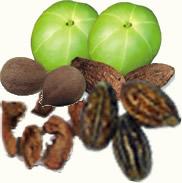 Home Made Nature Cure Treatments for Arthritis - Drumstick

This is very important part of treatment in Arthritis.




Take one fresh green drumstick. Remove the skin of drum stick and cut into eight, nine pieces then again split opens the eight, nine pieces. Put three glasses of water and drum stick, boil it for 20 minutes. Keep boiling till one glass water remains. Remove this water and keep it safely in fridge. Drink one cup every six hours. Keep drinking this water for minimum 50 days.


Cure Arthritis in a Natural Way - Use of Long Pepper

There is one natural herb called long pepperas shown above. It is basically called Piplymul in Hindi. It can be powdered very easily. Consume this Piplymul powder 1.5 gm every 8 hours.


Home Remedies for Arthritis on Initial Stages - Turmeric Powder

This yellow herb we commonly use in our kitchenTurmeric powder. consume 1.5 gm turmeric twice a day.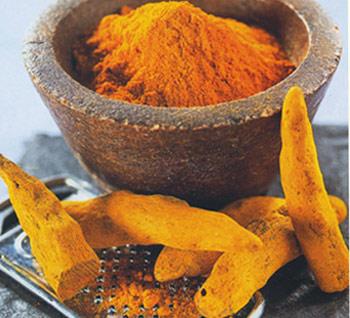 It has been observed that by taking above arthritis home remedies, pain in bones gradually reduces and person sickness is cured gradually. Never delay in starting the treatment because early simple precaution is better than cure.