Meena Kumari Bollywood Actress Biography

Read here the Biography of Bollywood Actress Meena Kumari (Mahjabeen Bano), Meena kumari family struggle story,Meena Kumari birth tragedy,Big support of producer Vijay Bhatt in developing meena kumari personality.


Meena Kumari (Mahjabeen Bano) Bollywood Actress Biography

This article is on a beautiful actress whose real life story itself was like film reel story. Many times we see some strange movies which have got strange stories. Such stories are very difficult to digest for a normal person and in last we end up to give one statement in Hindi "Aisa kabhi hota hai kya". Just give your 20 minutes time to read this article and try to imagine each and every situation of this actress from the first day of birth to last day of life. We do have the wrong concept in our mind that rich people never face problem. But after reading this article you will realize money is not everything in life. It will be not a complete biography until I don't give details of past history before Meena Kumari was born. So allow me to give few important details of time before Meena Kumari, which will give you the clear idea where things went wrong. There is one saying in Hindi "Insaan khali haath aaya hai aur Khali haath lautega" this word exactly suits here. Just proceed further and read the full article of late shinning actress Meena Kumari. After reading the full article you will not say "Aisa kabhi hota hai kya" but you will say "Aisa ho chukka hai". Here is the story of Meena Kumari and few details about her parents.


Meena Kumari Family

True name of Meena Kumari mother was Prabhadevi Tagore. Basically she was from Bengali family who supported her mother with her earnings. Prabhadevi was a very talented stage actress and she use to participate in many leading role in stage drama. She was the leading member of kaamini Theatre for stage drama. She was an also kathak dance teacher as well as stage dancer to support the female Actress in films. Mostly she visited Roop Tara Studio at Dadar in Mumbai.

Roop Tara studio was Rented by film producer Vijay Bhatt, who was very good personality in film industry. In late years Vijay Bhatt had received award from late prime minister Indira Gandhi. Vijay bhatt appreciated the efforts of Ms Prabhadevi to improve the dance movements in film actress.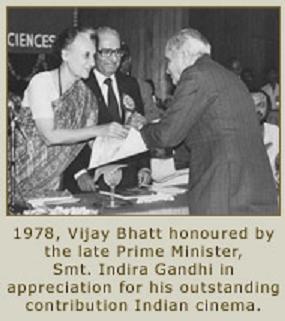 Though Prabhadevi was much influenced lady but she didn't had any financial backing to start of her own business. What ever was earned by her was spent on her daily traveling by Taxi and remaining amount was given to her mother. Mr. Vijay Bhatt was big personality during that time in making Hindi movies. His few movies shooting were getting operated in Roop Tara studio with his full team. Ali Baksh was of leading member of Vijay Bhatt acting team. He use to play harmonium and had also acted in few films of Vijay Bhatt.

Though Mr.Ali Baksh was a Pathan from Shia Muslim Religion but he was highly devoted to all religion. Mr. Ali Baksh was known as all rounder as he was veteran of Parsi theatre. He played various musical instrument but he was good in harmonium,also teach music and use to write good songs and Urdu poems. He also had an opportunity to play small role in movie "Id Ka Chand" and also had composed music for movie 'Shahi Lutere'. Mr. Ali Baksh was soft heartened man and helped lot of poor people by lending
money from his weekly income. Days kept passing but he never received money from people who had taken money from him. This was the major reason he could never save any money for emergency. He was God feared and big hearted person. No one went empty handed, who approached him for help. Mr. Ali Baksh use to make good small amounts from different sources. But he never learned technique to save the money. Soon he was introduced to Ms Prabhhavati Devi and soon they got married. Further Prabhhavati Devi name was changed to Iqbal Begum Soon they had two daughters' Khurshed and Madhu. From 1929, Mr. Ali Baksh didn't do good to make proper earning to support his family. In between those days Mrs. Ali had fallen sick and due to heavy weakness he avoided working for few months. On further request to Vijay Bhatt from Ms Iqbal begum, they started staying in Roop Tara studio. It was said there bad days had started and family faced acute financial problem in 1930.

This is the true story of Meena Kumari parents, it was narrated by one of surviving brother of one camera man who worked in Vijay Bhatt team. This story was narrated in year 1974 and that time he also agreed that he had to give Rs.630/- to Mr. Ali Baksh which was taken in small amounts between 1925 to 1930. He further gave more details of Meena Kumari hand written poems, which was kept for Sohrab Modi movie which was due to start in few months. But Sohrab Modi was also facing health problems in those days. This all details were kept in one of the antique shop in chor Bazaar in Grant road.


Meena Kumari Birth Story

August 1st, 1932 was normal day for every body in Bombay, what we call now Mumbai. But there was one family who was extremely tensed. Mrs. Iqbal Begum was pregnant and had started labor pain to do delivery. Mr. Ali Baksh was trying his best to get her wife admitted in hospital but due to financial crisis, hospital refused to admit his wife for delivery. He was going through heavy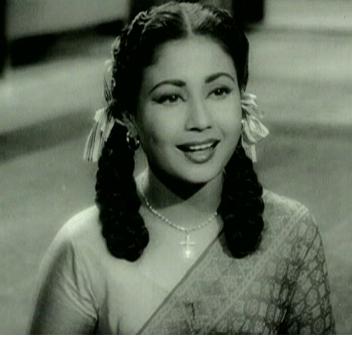 financial crisis, as he failed to save to any money for emergency. As he had just got healthy from his previous sickness so all the saved amount was used during his non working days. He had great expectation of having baby boy this time. In the last he approached his friend for help. His friend approachedDr Gadre and further help was provided to admit his wife to do delivery in his clinic. After waiting for few hours, delivery was done and once again girl was born. But the story doesn't ends here. Big tragedy was saved if proper action was taken by Dr Gadre and Ali Baksh.

Meena Kumari was third daughter born to Mr. Ali Baksh and his wife Iqbal Begum (Prabhhavati Taigore). Mr. Ali Baksh was very sad when he got the news of third daughter. As being father of two daughters already, he was expecting son. After the delivery Dr Gadre had little discussion with father regarding new born baby. Mr. Ali looked heart broken and sad when relatives came to visit Iqbal begum. Without discussing matter with any one, he took the new born daughter and took her to Muslim orphanage. It was all misunderstanding what had developed and registered in Mr. Ali Baksh Mind. During the discussion, Dr Gadre mentioned to Mr Ali Baksh in short that new born daughter was abnormal. Due to emergency Dr Gadre had to rush to the other patient and couldn't explain whole thing. On other side Mr. Ali Baksh totally misunderstood that her new born daughter was fully abnormal. He had already seen the hands of her new born daughter and he was very sad to see the last finger was half.

Very important( Later after 21 years when Meena Kumari was acting in films, she had an accident and hurted the same finger due to which it was operated.) At the time of birth Meena Kumari was missing with half piece of last finger of one hand. As the news reached Dr Gadre ears, he and Ali Baksh immediately got the daughter back home from Muslim orphanage. He discussed and explained Mr. Ali Baksh that her new born Daughter was very healthy and she was totally normal baby. Soon whole family came back to Roop Tara studio from hospital and within few days, the name was given to new born Baby Mahjabeen Bano. It didn't take one day time for elder sisters to take the responsibility to look after the new born baby. This details were collected in 1976 from chor bazaar antique collector when they happen to find old script Sohrab Modi movie which was related to Meena Kumari biography.


Bollywood Actress Mahjabeen Bano (Meena Kumari) Childhood Days

Meena Kumari Bollywood Actress childhood days were spent peacefully as she was not aware of her conditions. Mother had started working and father was occupied with lot of work in studio with Vijay Bhatt film team. Condition was so bad that they couldn't effort to send there elder daughter to tuition. Slowly things were working but still both parents were struggling to manage there family. Sita taye who use to clean the studio, use to look after Mahjaben in morning times till both elder sisters arrived from the school. Later elder sister Khurshed took care of Mahjabeen. At the age of two Mahjabeen started learning English alphabet ABCD from her younger sister Madhu. For few months they stayed in Roop Tara studio. Soon they shifted to flat in Dadar area itself.

It was a very tight schedule for both parents to give proper time to kids. They were always busy in getting small role to add extra money to there earnings. Like Khurshed & Madhu even Mahjaben was getting used to this lifestyle.
Every third day they used to go for parties of some actor or director house. But it was said Ali Baksh celebrated only Madhu birthday when she was two year old. Mahjabeen 1st birthday was celebrated in there house only instead of any hotel. Mr Ali Baksh expenses were increasing day by day. Mahjaben spent her whole time with her mother or maid or sister. Mahjaben didn't join the school till age of four. But she had learned all the poems in English and she could write all the alphabets in English. After joining the school Mahjaben spent whole day holding her book in her hand. She didn't know how to read but she acted as if she knew how to read. But she was very much interested in studies. Her Father wanted her to join Urdu school while mother wanted Mahjaben to join English school. In school also there was lot of breaks, due to which she was lagging behind in her studies.

Mahjabeen never liked when her marks scored in test were lesser than her friends. She kept asking her mother to teach her what s written in her books. But parents were too busy to give attention towards daughter studies. As she grew up her lot of time was spent with her mother in studio. At age of five she use to copy the acting what she saw other actors acting in the studio. Mahjaben didn't go to school regularly as she had to travel with her parents to different region for shooting. It has been said that Mahjaben carried her all books with her and kept reading same thing again and again. She was very found of going to school and learn English. On other hand she had learned writing little bit of Urdu also. At very early age of five she understood the value of money because she use to always over hear the discussion of her father with mother on money matter. To fulfill the kids demand they use to sacrifice there important things. once again due to poverty they had to leave the flat and shift to studio.


Mahjabeen Bano Bollywood Actress Hidden Talents

Mr. Ali Baksh use to notice her daughter Mahjabeen actions, when she uses to copy the other film actors acting and try to do the same acting. Mr. Ali Baksh was just looking for the good opportunity to introduce her daughters in film industry. It was said that Mr. Ali Baksh had asked Mr. Vijay Bhatt to watch the acting of her three daughters secretly when three sisters played drama game in the home. Mahjabeen was seen doing acting of 'Rani ki Jhansi' and also did the acting of 'king Akbar'. This acting she copied from her father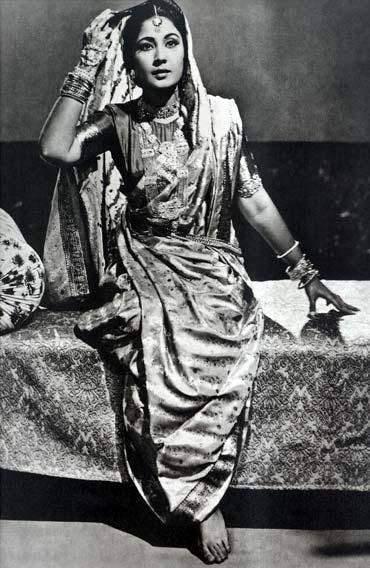 on the stage rehearsal. As she saw her father doing acting on stage drama, in home she use to copy the same. At age six Mahjabeen had learned all the technique of acting. Other than acting she could very well dance the nine steps in kathak. This added more color to her acting.

Mahjabeen didn't enjoy her childhood days as other children did. She had just stepped in her seventh year when she cleared the screen test, which was taken for child artist, Vijay Bhatt new film 'FARZAND-E-WATAN' (Leather face). Ali Baksh had got all three daughters for the screen test, but only Mahjabeen was selected. Vijay Bhatt knew the tragedy happened with Mahjabeen on her first day after birth, he gave full attention toward Mahjabeen for his new film. This was the end of Mahjaben childhood days. Vijay Bhatt changed the name of Mahjabeen to new name Meena Kumari. This was the first step of Bollywood Actress Meena Kumari in Indian Film Industry with her first earning of Rs.25/- in 1939. At age of seven Meena Kumari stepped in film industry which helped to end her family poverty.