Buy ICC Cricket World Cup 2011 Final Tickets Online

Finals of World Cup 2011 will be hosted at Wankhede Stadium Mumbai and here is the guide to book your Cricket World Cup 2011 Final Tickets Online.


Buy Final Tickets Online for ICC Cricket World Cup 2011 Wankhede Stadium Mumbai

As ICC Cricket World Cup 2011 Finals is very near to begin, and now is the time to celebrate cricket a game that Mumbai is so passionate about to host the finals Match at Wankhede Stadium Mumbai on April 02, 2011. Sources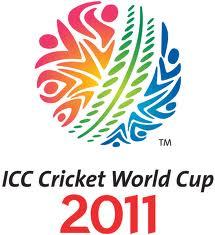 says that there will be many bollywood stars present at Wankhede Stadium to watch the finals of cricket world cup 2011.

The ballot process for world cup final tickets was held to deal with the sale of tickets and the successful applicants who are selected through ballot process can go ahead to pay for the tickets online by clicking the following link.

Buy ICC Cricket World Cup 2011 Finals Ticket where you can pay online using your credit card/debit card/netbanking. If you are not able to pay on time, your ticket will be offered to the next applicant from the draw. Your queries on tickets will be addressed addressed between 10:00 AM to 6:00 PM when contacted at +91-11-4488-1000, +91-22-4488-1000 or you can mail at cwchelpdesk@kyazoonga.com.

Know about Wankhede Stadium Mumbai: ICC World Cup 2011 Final Match Venue Wankhede Stadium.