Celebrity Cricket League CCL T20 2011 Match Schedule Mumbai Heroes Team Players

Here is the Celebrity Cricket League Match Schedule and Time table of the most expected match of cricket lovers where the film stars of North India and South India joins together for CCL 2011 Tournament. Here you can know information about team players of Mumbai Heroes at CCL T20 2011.


Mumbai Heroes Team Squad at Celebrity Cricket League CCL T20 2011 Match Schedule

After successful victory of India in Cricket World Cup 2011 and over the victory of Chennai Super Kings in IPL 2011, there is still one more treat for cricket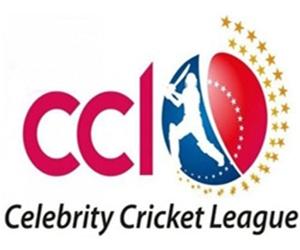 lovers and fans of film celebrities, as Celebrity Cricket League T20 2011 which is going to kick start from June 4th 2011.

The CCL will follow T-20 format and played by celebrities from Tamil,
Telugu, Kannada and Hindi film industries. The first edition of CCL will commence on June 4 2011 at Chinnaswamy Stadium in Bengaluru which has four teams who will play six league matches. The finals of CCL will be held in Hyderabad on June 12.

The four teams of CCL T20 2011 are Chennai Rhinos, Telugu Warriors, Mumbai Heroes and Karnataka Bulldozers. The Mumbai Heroes Team which has team of bollywood stars which is owned by Salman Khan and captained by Sunil Shetty.


CCL T20 2011 Mumbai Heroes Team Players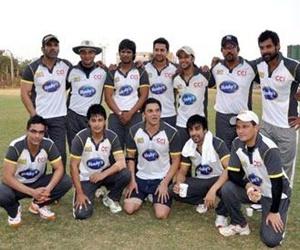 Sunil Shetty (Captain)

Sohail Khan (Vice Captain)

Salman Khan

Mahesh Manjrekar

Aftab Shivdasani

Kunal Khemu

Sonu Sood

Arbaaz Khan

Ritesh Deshmukh

Aashish Chaudhary

Angad Bedi

Harman Baweja
Celebrity Cricket League (CCL) Match Schedule and Time Table

Here is the match schedule of CCL 2011 which helps you to plan accordingly for the match you wish to attend and so that you can go ahead to buy online tickets for CCL T20 2011 matches at various venues.

CCL Match on June 4
Telugu Tigers vs. The South Superstars XI at 1 PM, Bengaluru

Karnataka Bulldozers vs. Mumbai Heroes at 5 PM, Bengaluru

CCL Match on June 5

Karnataka Bulldozers vs. The South Superstars XI at 1 PM, Chennai

Telugu Tigers vs. Mumbai Heroes at 5 PM, Chennai

CCL Match on June 11

The South Superstars XI vs. Mumbai Heroes at 1 PM at Visakhapatnam

Karnataka Bulldozers vs. Telugu Tigers at 5 PM at Visakhapatnam

CCL Match on June 12

Final Match at Hyderabad