Wiki biography of Juhi Parmar, dance star cum actress, Big Boss 5 contestant

Juhi Parmar, Big Boss 5 contestant or participant, is known for playing lead role in Kum Kum Hindi serial. Read on this Juhi Parmer wiki biography article to know more about the personal life of Juhi Parmar, career details, personal information and more.


Juhi Parmar in Big Boss 5 is perhaps following the footsteps of Shweta Tiwari, who was also from the silver screens and ultimately became the winner of the Big Boss season 4. Juhi is an well known television personality, best known for portraying the role of the protagonist in the Hindi TV serial Kum Kum. Juhi Parmar is one of the most glamorous contestants of Big Boss 5. Keep reading this Juhi Parmar wiki biography article to know more about the professional film career of Juhi Parmar, her personal information and more.


Career profile of Juhi Parmar with films / serials list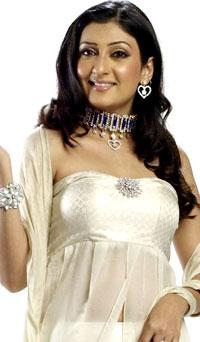 The career of Juhi Parmar took an upwards turn as she became the Miss Rajasthan in 1999. Afterwards Juhi Parmar stepped into the television serial industry; and her depiction of the title role of the mega serial on Star Plus, Kum Kum, shot her to fame overnight. Her acting and the looks of the nextdoor housewife were widely acclaimed. She won many awards in the Star Plus' Star Parivaar Awards for being the favourite daughter in law and wife. Nevertheless, her two other mega serials, Shaheen and Devi, both on the Sony TV, did not get the popularity of Kum Kum. Juhi Parmar also did a few Pakistani serials, the most notable of them being Pehchan and Tere Ishq Mein.

Juhi Parmar TV show also include Comedy Circus, Maa Exchange and so on. Along with her husband Sachin Shroff, she took part in NDTV Imagine's reality show Pati, Patni aur Woh. Yeh Jeevan Hai on Star Plus, Yeh Chanda Kanoon Hai on Sab TV, Woh on Zee TV, Virasat on Sahara One, Say Shava Shava, a dance reality show on NDTV imagine are some of her other notable works.


Biodata of Juhi Parmar, Big Boss 5 participant, with personal information details
Juhi Parmar date of birth - Juhi was born on 14th December 1980.


Age of Juhi Parmar - Presently, Juhi Parmar is 31 years old.


Birth place of Juhi Parmar - Juhi Parmar originally hailed from Ujjain, Madhya Pradesh, India.


Occupation of Juhi Parmar - Juhi Parmar is mainly a television actress cum anchor. Apart from these, she is also a good singer and dancer too.


Hobbies of Juhi Parmar - In her spare time, Juhi Parmar loves dancing, playing badminton, and listening to music.


Husband / spouse of Juhi parmar - Juhi Parmar is married to Sachin Shroff. Sachin too is a silver screen actor. Together the couple were seen in the reality show Pati Patni aur Woh in NDTV Imagine.


Juhi Parmar Facebook profile page id -


Juhi Parmar Mobile Phone No. - Not available. We are looking for it too!