Taruni Sachdev Wiki Biography: Child actor in Paa and Rasna commercial

Bollywood lost the cute girl in Paa, Taruni Sachdev, in the Nepal crash. In this obituary of Taruni Sachdev, biography and profile, find out what a talent she was! Rest in peace, Taruni!


I never thought I would have to write an obituary of Taruni Sachdev; life planned something else. Yes, you recognized her right, Taruni Sachdev was the name of the child actress in Paa, the classmate of diseased Amitabh Bachchan, or the one who was the Rasna girl. Was, because she is no more. The life of Taruni Sachdev has come to an abrupt end in the Nepal plane crash. The little girl of Paa and Rasna commercial was on her way with her mother, Geeta, to the famous Muktinath Temple of Nepal yesterday, as the plane crashed.

Here is a short biography of Taruni Sachdev to pay our home and wish her all peace in her afterlife.




Biography of Taruni Sachdev: A life abruptly uprooted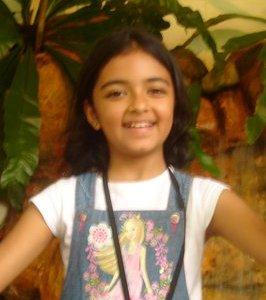 The age of Taruni Sachdev was only 14 years. Born in 1998, she began acting as early as in the age of six, and within this short span of life, Taruni Sachdev had acted in over fifty commercials. However, the life story to Taruni took a significant bend as she appeared in the 2009 path-breaking film Paa, co-starring Big B. Apart from her cute school girl role in Paa, Taruni Sachdev is also remembered best as the Rasna girl.

The schooling of Taruni Sachdev was being continued in the A F Petit Girls High School of Mumbai, her home town.

Not only Hindi films and commercials, the little mistress also had a few South Indian Malayalam films under her belt. In the South Indian film industry, she was said to be the highest paid child actress in India. Had not fate planned otherwise for her, we would have surely seen a bright film career of Taruni Sachdev in the years to come.

We just shudder to think that this little girl will not post any more videos or status updates in the Facebook profile of Taruni Sachdev, which was one of her favourite pastimes. Other hobbies of Taruni Sachdev included watching cricket (she was a huge fan of M S Dhoni), reading cartoons, watching horror films and of course listening to a lot of music. Taruni Sachdeva's favourite musics included all pop musics, A R Rahman, Backstreet Boys, Michael Jackson, Lady Gaga, Avril Lavigne and what not. She was also fond of PC video games like Hitman, Need for Speed Most Wanted, GTA San Andreas and so on. Rest in peace, Taruni!