Profile, biography personal information and controversies of Shradha Sharma contestant Bigg Boss 5

Shradha Sharma girlfriend of Raja Choudhary ex husband of Shweta Tiwary and an actress is well known for her wardrobe malfunction in a show at Delhi. Now she is a housemate in Bigg Boss. See detail profile, biography, personal informations, controveries of Shradha Sharma contestant of Bigg Boss season 5


Shradha Sharma is a model and actress and ha done few regional movies including Kannada and Bhojpuri movies. She is more famous as the present girlfriend of notorious Raja Choudhary. Those who want to know who is Raja Choudhary for them a brief introduction is here - Raja Choudhary was husband of Shweta Tiwary TV actress and winner of Bigg Boss season 4, Shweta Tiwary alleged and reported in police against Raja Choudhary accusing for doin physical torture. Now they are divorced and Raja Choudhary is now having affair with Shradha Sharma.


Biodata and personal information of Shradha Sharma

Shradha Sharma is bold and sensational actress and did everything to establish herself in the glamor world. Debut movie of Shradha Sharma was a Kannada movie Jeeva.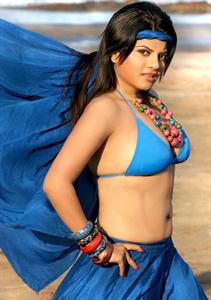 Father of Shradha Sharma and mother of Shradha Sharma are confident about her daughters talent and satisfied seeing her performance in few movies she acted. Shradha Sharma is a good dancer as well.

Age of Shradha Sharma - 27 years

Height of Shradha Sharma : 5.5"

Vital Stats of figure of Shradha Sharma : 36.26.36

Skin Colour : Fair

Hobby : Dancing,Travelling,Shopping,Music,Driving

Favourite colour : White, Sky Blue

Favourite adventurous sport : Parasailing


Career, movie list and modelling done by Shradha Sharma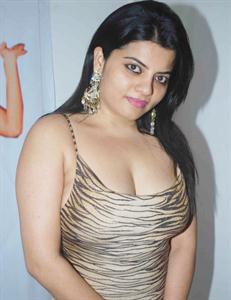 Debut movie of Shradha Sharma was Jeeva, a Kannada movie and after that she estalished herself in South Indian film industry and did some Telugu, Tamil and Kannada movies.

Shradha Sharma TV serials were Saarthi on Star plus and Suno Har Dil Kuch Kehta Hai - Sahara One

Modelling done by Shradha Sharma are of Dettol, Lizol, Mortein, Easy-of and many more.


Shradha Sharma Raja Choudhary relationship, controversy and wardrobe malfunction of Shradha Sharma

Shradha Sharma was attached to Raja Choudhary and her relationship went through all crest and troughs. She also participated in Emotional Atyachar and found Raja Choudhary not loyal and in that show only she abused, accused and scolded him and broke all relationship, but later everything went right.

In Love lock up again both Shradha Sharma and Raja Choudhary had very uneven relationship. It was assumed that all these were for publicity. It was extreme when during a show at Delhi Shradha Sharma was one among the few actresses list for having wardrobe malfunction as her dress fell down during the show. However later she clarified that it was an accident and being a professional actor she continued her performance.


Shradha Sharma in Bigg Boss season 5

Now Shradha Sharma is in Bigg Boss season 5 and there is plenty of scope for getting publicity through this show, earlier we have seen Raja Choudhary how he behaved in the show and now it is turn of Shradha Sharma. It is expected that her presence will add lots of spices, exposure and well as bitching, fighting and many more stunts to come in lime light.

Details about other participants of Bigg Boss season 5 is present at Final contestants and guest participants of Bigg Boss 5