Deeksha Piyush final gala round contestant of Indian Idol 6 - Profile, wiki and biography

Deeksha Piyush the fun loving girl and gala round contestant of Indian Idol 6 is originally from HP and now lives in Delhi. Singing is her greatest passion. See her profile, biodata, singing experience, education, family and many more. Here you can get all information in brief.


Deeksha Piyush is a funloving, straight forward girl from Delhi who chose singing ahead of studies as after passing class 10th she took Humanities instead of Commerce to give more time for her singing. . Poorvi Kautish is good looking having style, attitude as well as an attractive voice and these things reflect in her singing. Diksha Piyush is very close to her family and all of them are emotionally attached and share very good bonding. Surname of Deeksha Piyush is actually Sood but she added her father,s name Piyush Rajin her surname. She is actually Indial idol contestant from Himachal as she belongs to Chamba.


Biodata and personal information of Deeksha Piyush, Indian Idol 6 contestant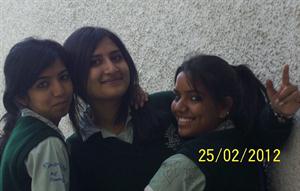 Age of Deeksha Piyush is 18 years old.

Birth Place of Deeksha Piyush is Chamba, Himachal Pradesh.

Address of Deeksha Piyush - New Delhi, India

Deeksha Piyush orkut profile NA

Deeksha Piyush facebook profile - http://www.facebook.com/deeksha.piyush

Education of Deeksha Piyush Deeksha Piyush did her schooling at DAV School, Delhi

Profession of Deeksha Piyush - He is a professional singer now and do stage shows. Deeksha Piyush is also studying in class 11th with Humanities background.

Favourite Singers of Deeksha Piyush - Latha Mangeshkar, Asha Bhosle

Favourite Music Director of Deeksha Piyush - Salim Merchant, He is also her favorite judge.

Hobbies of Deeksha Piyush Apart from music, Deeksha loves cracking jokes, having fun and leading her life very positively. Sleeping is her favorite time pass. Her idol is Michel Jackson.

Family of Deeksha Piyush - Deeksha Piyush always got support from her family for music. Father of Deeksha Piyush is Mr Piyush Raj and is a professor at Government college, Chamba, Himachal Pradesh. Mother of Deeksha Piyush is a house wife. Brother is elder and studying.


Awards and achievements for Deeksha Piyush and performance in Indian Idol 6

Before being selected in finals of Indian Idol 6, Deeksha Piyush worked in an album. She started her singing at very tender age and in Indial Idol 6 she was selected in Delhi audition. Her song Sawaria Sawaria was liked by all the judges and she is now one among the 10 gala round contestants of Indian Idol 6.