Best Hotels in Bhubaneswar

If you ant to know the best hotels of Bhubaneswar then read the full article to get detail information about best hotels of Bhubaneswar and their address, email Id , website etc.


About Bhubaneswar City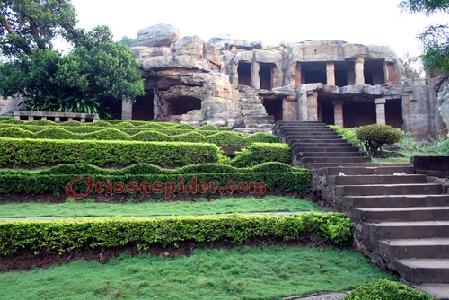 Bhubaneswar is the capital of Orissa. It is a planned city of Orissa. Bhubaneswar is also know as the Temple city or Mandira Malini.Many good places are available in this city like Nandankannan, Khandagiri and Udayagiri, Rajarani Temple, Ram Mandir, Lingaraj Temple and many more. All the head offices of Orissa is available in this city so many people come to the city regularly. Bust they faces problem to find out the best place to stay in Bhubaneswar. So I am giving here an article by giving the name of best hotels in Bhubaneswar. I think it will be helpful for many Orissa people and tourists from outside.


Best Hotels in Bhubaneswar
Hotel Hindustan International Bhubaneswar

Address: A-112, Kharvel Nagar (Janpath) Unit-III
Bhubaneswar-751001
Contact No: 0674-2531465/76/86/92
Rooms Available: 102
Website: http://www.hhihotels.com/bhubaneswar/index.php
Email Id: gmbbsr@hindusthan.com

Hotel Arya Palace Bhubaneswar

Address: Hotel Arya Palace
126/B, Ashok Nagar
Janpath
Bhubaneswar
Contact No: 0674- 2575981,2575982
Rooms Available: 60

Pantha Nivas Bhubaneswar
Address: OTDC Head Office
Panthanivas (Old Block)
Lewis Road
Bhubaneswar
Contact No: 0674-2430764
Rooms Available: 54
Email Id: otdc@ortel.net
Web site: http://www.panthanivas.com/bbsr.html

Ginger Hotel Bhubaneswar
Address: Opposite Nalco Headquarters,
Jaidev Vihar, Nayapalli
Bhubaneswar
Contact No: 0674-6663333
Rooms Available: 101
Email Id: reservations.bhubaneshwar@gingerhotels.com
Web site: www.gingerhotels.com

Hotel Grand Central Bhubaneswar
Address: Hotel Grand Central
Old Station Road
Bhubaneswar
Contact No: 0674-2313411 - 14
Rooms Available: 31
Email Id: info@hotelgrandcentral.com

Hotel Presidency Bhubaneswar
Address: Hotel Presidency,
1471/A & 1472, Nayapalli
Bhubaneswar
Contact No: 674-2559565
Rooms Available: 45
Email Id: info@thepresidencyindia.com
Website: www.thepresidencyindia.com

Hotel Swosti Premium Bhubaneswar
Address: Hotel Swosti Premium
P-1, Jaydev Vihar
Bhubaneswar
Contact No: 0674 3253515
Rooms Available: 147
Email Id: info@swostipremium.com
Website: www.swostipremium.com

Hotel Sahara Bhubaneswar
Address: 76, Budha Nagar
Bhubaneswar
Contact No: 0674-3094239
Rooms Available: 18
Email Id: hotelsahara@reddiffmail.com

Hotel Abadhut Bhubaneswar
Address: 225, Bapuji Nagar
Bhubaneswar
Contact No: 0674-2531617
Rooms Available: 22

Hotel Suryansh Bhubaneswar
Address: P-1, Jayadev vihar, Near Kalinga Hospital
Nandan Kanan Road
Bhubaneswar
Contact No: 0674-2303300 / 2302700
Rooms Available: 38
Email Id: hotel_suryansh@yahoo.co.in
Website: www.suryanshhotels.com

Hotel Kalinga Ashok Bhubaneswar
Address: Gautam Nagar
Bhubaneswar
Contact No: 0674-2431055
Rooms Available: 36
Email Id: manager@hotelkalingaashok.com
Website: www.hotelkalingaashok.com

Hotel Trident Ashok Bhubaneswar
Address: CB-1, Nayapalli
Bhubaneswar
Contact No: 0674-2301010
Rooms Available: 57
Email Id: reservations.bhubaneswar@tridenthotels.com
Website: www.tridenthotels.com

Hotel Swosti Bhubaneswar
Address: 103, Janpath
Bhubaneswar
Contact No: 0674-2535784
Rooms Available: 54
Email Id: swosti@swostiindia.com
Website: www.swosti.com

Hotel Sishmo Bhubaneswar
Address: 86/A-1, Gautam Nagar
Bhubaneswar
Contact No: 0674-2433600
Rooms Available: 64
Email Id: reservations@hotelsishmo.com
Website: www.hotelsishmo.com

The Crown Hotel Bhubaneswar
Address: The Crown
A1/(a), IRC Village, Nayapalli
Bhubaneswar
Contact No: 0674-2555500
Rooms Available: 68
Email Id: reservation@thecrown.in, info@thecrown.in, thecrown@vsnl.net
Website: www.thecrown.in

Mayfair Lagoon Bhubaneswar
Address: MAYFAIR Lagoon
8 B, Jaydev Vihar
Bhubaneswar
Contact No: 0674 2360 101
Rooms Available: 64
Email Id: lagoon@mayfairhotels.com
Website: www.mayfairhotels.com