Profile and Biography of Madhusudan Das the Pride of Orissa

In this article you can get all the information about the Profile and Biography of Madhusudan Das who was the Pride of Orissa. He was the first advocate among all Oriya people. Read the full article to know more about the famous person of Orissa Madhusudan Das.


About Madhusudan Das

The pride of Orissa Madhusudan Das was born on 28th April in the year 1848 in Satyabhamapur which is about just 20 km from Cuttack of Orissa. The main thing about him that he was the first graduate of Orissa and the first advocate of Orissa. So he was awarded with a prestigious name that "Utkal Gourav". So the name of Madhusudan Das became Utkal Gourav Madhusudan Das
Choudhury Raghunath Das is the father of Madhusudan Das. Parbati Debi is the mother of Madhusudan Das. The childhood name of Madhusudan Das was "Gobindaballabh". But after some years his father and mother changed his name and his name became Madhusudan Das. He had one younger brother whose name was Gopalballabh and two older sisters.


Educational Career of Madhusudan Das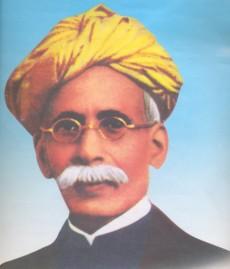 Madhusudan Das started his primary school career from his village school. After the completion of his primary school career he started his High School career in Cuttack High School which is known as Ravenshaw Collegiate School now in the year 1864. After the completion of his high school career he gave an entrance and started his higher secondary education in Kolkata University of Kolkata. He stayed there about fifteen years. In the year 1870 he became the first graduate of Orissa. After getting the bachelor degree he continued his study to complete his master degree and also his B.L. degrees. So he was a scholar student of Orissa.

After the completion of his B.L. degrees he returned to his birth place Orissa in the year 1881 and started his legal practice.

He became a popular person among Oriya peoples. Many common people of Orissa called his as "Madhu Babu". He was not only a lawyer but he was also a social reformer and a patriot. He was the founder of "Utkal Sammilani" which brought the revolution in the social development of Orissa.

He was also the first Oriya who was the member of Legislative Council and also in Central Legislative Assembly. He was the first Oriya to sail overseas and also the first Indian Minister.

He is also the founder of "Utkal Tannery" which was a production industry of shoes and other leather products which was built in the year 1905.

He was also a best Oriya writer who have been written many famous articles and poems in both Oriya and English language. The famous poems of Madhusudan Das are : Jati Itihash, Utkal Santan, Jananira Ukti etc.

On 4th February 1934 he died and still he is the motivation for the young s.

To know the profile and Biography of other famous personality of Orissa then keep in touch with us on www.socialvillage.com