Best Oriya Newspapers of Orissa

Now a days Oriya newspapers are growing rapidly so readers are facing lot of problems at the time of buying the correct, true and updated news paper. For solving these type of problem I am writing an article about Best Oriya Newspapers of Orissa. By reading this article you can able to know the advantages and contact details of best newspapers in Orissa.


Famous Oriya Newspapers in Orissa

Orissa is a state of lots of culture and heritage, and news papers are taking an important role for publishing day to day updates and all the national and international news in this day. There are many companies for Newspapers in Orissa. But some of them are providing true and best news to their readers. Some of these type newspapers are:- Samaja, Sambad, Samaya, Pragatibadi, Dharitri etc. These newspapers are providing latest and up dated news every day. Lets know more about these Oriya Newspapers.


Oriya Newspaper The Samaja

Among all the Oriya newspapers agencies Oriya Samaja has got highest place in selling newspapers.It was founded by nationalist and freedom fighter, Utkalamani Pandit Gopabandhu Das. In 2007, 'The Samaja' won the prestigious 'ILNA' award as the best Nationalist Newspaper by the Prime Minister of India Dr. Manmohan Singh. This famous newspaper of Orissa is providing this service since 90 years. Management of Samaja newspaper is very good so it is providing continuously its papers. Oriya Samaja also providing E-Newspaper daily.



Contact Details of Oriya Newspaper The Samaja
The Samaja
Gopabandhu Bhawan, Buxi Bazar, Cuttack-753 001
Phones : (0671) 2301994 (Chief Administrator)
2301598 (Advertisement)
2301240 (EPBX)
Telefax : 2307617 (Ad. Mgr)
Fax : 2301384/2301086
E-mail : chiefadmnsamaja@yahoo.com,chiefadmn@samaja.in, gm@samaja.in, jgm@samaja.in
Email for Advertisement : advt123@gmail.com / samaj_adv@yahoo.co.in
Website-www.thesamaja.com


Oriya Newspaper The Sambad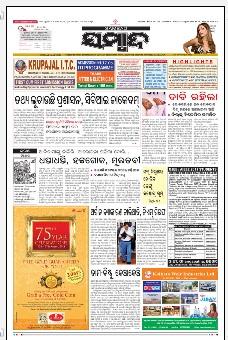 The Sambad newspaper of Orissa is well known as Orissa's most widely read and largest circulated daily. Publication of The Sambad Oriya newspaper was started on 01-10-1984 and till now it is providing updated news daily. This newspaper had first started offset printing technology. This newspaper was fist among all the Oriya newspapers about providing separate page for sports. We can say that Oriya Sambad has changed the face of newspaper media in Orissa.



Contact Details of Oriya Newspaper The Sambad
Orissa Sambad
Eastern Media Limited
Sambad Bhawan, B 27
Industrial Estate, Rasulgarh
Bhubaneswar-751010
Odisha
Phone No-0674-2585351/2585355/2586550
Fax No-0674-2588517/2588519
Email-info@easternmedialtd.com
Website-www.orissasambad.com


Oriya Newspaper Pragativadi


Oriya Pragativadi is one of the best Oriya newspaper in Orissa. It is coming in top listed newspapers due to its truthfulness in news publishing. It is very new in newspaper market of Orissa. It is just 26 years old. This newspaper publishes rural news to urban news.



Contact Details of Oriya Newspaper Pragativadi
Samahit Bal (Executive Editor)
Pragativadi News Paper,
178/B, Mancheswar Industrial Estate
Bhubaneswar
Orissa
Phone No-(0674) 2588297/2588298/2587884/3096642
Fax-(0674) 2582709
Email-pragativadi@pragativadi.com, pragativadi@yahoo.com
Website-www.pragativadi.com/


Oriya Newspaper Dharitri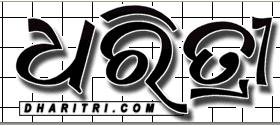 Dharitri is one of the most trusted and developing newspaper of Orissa. It is providing continuous publishing since November 24 of 1974. Dharitri was started by Samajbadi Society from the capital city Bhubaneswar. In 1986 Dharitri started web offset printing. Dharitri is known as very popular newspaper of Orissa, specially in rural areas cause this newspaper covers both urban and rural areas.



Contact Details of Oriya Newspaper Dharitri
Dharitri Daily
B-26, Industrial Estate
Bhubaneswar
Pin code-751010
P.O. Box no-144
Orissa
Contact no-9853302065/9438504103/9437007768/9238007768/9437009441
Land Ph-0674-2580101/2580102/2580348
Fax-0674–2586854
Email-advt@dharitri.com
Website: http://www.dharitri.com/260811/


Oriya Newspaper The Samaya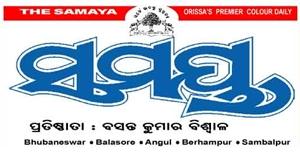 The Samaya is one of the most trusted Oriya newspaper of Orissa. It was started on 2nd October 1996. It is publishing more than 1 lakh copies daily. It is also printing Bhubaneswar- National edition of The Times of India which is known as a leading English daily newspaper.



Contact Details of Oriya Newspaper The Samaya
The Samaya
Ashirbad Prakashan Pvt. Ltd.
Plot No. 44&54, Sector, Zone-D
Mancheswar Industrial Estate,
Bhubaneswar
Orissa
Phone: 0674-2585740/2585602
E-Mail: thesamaya@yahoo.com
Website: http://www.orissasamaya.com/