Assam: Weather, Soil, Zone Alert

Find out the Weather report of Assam State / Soil fertility of Assam State and Assam State's dangerous Zones (Areas) with Alert.


Weather of Assam:-

Weather of Assam is recognized by its extreme Humidity. Between the months of March and May the rainfall of Assam is most distinguished feature. Assam's weather mainly divided in to two seasons Cold and Rainy. Cold Climate Season is between October to February and the rest months are known as Rainy season. Cherapunji' and 'Mawsynram' comes under this region and known for receiving highest rainfall in the world. The best time to visit Assam is between Octobers to January.


Soil of Assam: -

Red Loam Soil, Alluvial Soil and Lateritic Soil - these three types of soil mainly found in Assam State. Red Loam Soil is found the places like Garo, Mizo Hills, Cachar (part of), Khasi-Jaintia Hills and Sibsagar of Assam. Part of Shibsagar, Jaintia Hills, Khasi Hills, Cachar (part of) and Nowgaon - is the region where Lateritic Soil found. Alluvial Soil covers entire Darrang, Kamrup, Lakhinpur, Goalpara, Sibsagar and part of Garo Hills.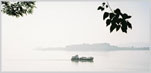 Zone of Danger in Assam: -

Earthquakes originate in Himalayan zone. In the eastern part of Himalaya, which meets the Assam State, is most susceptible to Earth Quakes and instable. The area, which located near to Bramhaputra River is also instable for Floods in Rainy season.