International Tech Park in Bangalore | Bangalore IT Parks | IT Parks in India

In this resource, We given information about International Park (IT) Bangalore and also included facilities, amenities and history of IT park of Bangalore.


International Tech Park in Bangalore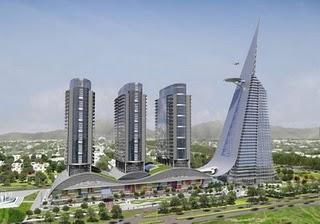 International Tech Park Bangalore is located on Whitefield Road, Bangalore.IT Park Bangalore is the best business place in Bangalore. International Tech Park Bangalore is established 1992, from a meeting between the Prime Minister of India, Mr P V Narasimha Rao, and the then-Prime Minister of Singapore, Mr Goh Chok Tong.The opening of It park on 1998 as integrates facilities in a single location and appealing lush landscape. In 2002, The New York based Intelligent Community Forum give the title of "World Teleport Property of the Year" to IT Park Bangalore and park' s plug and play services contribute to Bangalore's growth. It park stats heat and power plant which park won the award of "Best Decentralized Power Plant" in the Third Annual Asian Power Awards 2007 and In August 2009, Mysore Horticultural Society give The Best Ornamental Garden Award in horticultural show. At present time more than 24,000 professionals worker of tech-savvy work in over 145 companies which provides hi-tech services, Information Technology & Information Technology Enabled Services, bioinformatics, electronic, telecommunications and software development services.


Amenities in International Park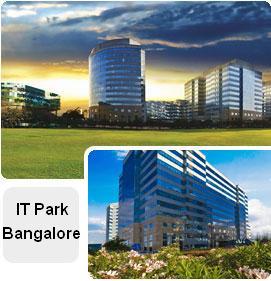 International Tech Park is providing various amenities. Major amenities in IT Park are Tech Park Business Centre, Tech Park Health Club and Tech Park Mall. Banking facilities also available in International Park Bangalore and also ATM and branch offices are situated in IT park of Bangalore. Banking facilities in IT park are ICICI ATM, Citibank ATM, HDFC Bank ATM, ING Vysya ATM and SBI ATM with branch office.


Contact Detail of IT Park Bangalore


International Tech Park Bangalore
Whitefield Road,
Bangalore 560066,
Karnataka, India
Phone No : 080 28410570
Website : www.itpbangalore.com