Attractive Beaches in Pondicherry, Tamilnadu

attractive places in Tamilnadu, Attractions in Pondicherry, Podicherry places, Tour places in Pondicherry, Pondicherry tourist attraction, Attaction in Pondicheri beach, Beauty of Pondicheri Beach, Places in Pondicheri, beauty of Pondicheri, Restaurants in pondicherry


Attractive Beaches in Pondicherry

Pondicheri is one of the most attractive places in Tamilnadu. It contains various places for the attraction of tourists. There are many visitors from various parts of the world who come to see the scenic attraction of Pondicherry. Along with the other beauties present in Pondicherry there are also many beaches present that are attractive to the tourists. There are also many temples and other places too where the tourists can have a look. The Resorts in Pondicherry are very comfortable for the people to stay and have a look at the beauty of Pondicherry. Foods are also not a matter of fact in Pondicherry. There are many restaurants available in pondicheri that can help the guest to taste wonderful food items that are convenient for them. Restaurants in pondicherry can also provide various varieties of food that are comfortable for people from any part of the world.


Serenity beach in pondicherry

Places in pondicherry are at the near reach from the Serenity Beach. Serenity Beach is 1.5 kilometers distance from north of the town. Serenity Beach is the best tour places in Pondicherry. Serenity Beach is very beautiful and clean which it make more beautiful. Serenity Beach is suitable for relaxation, swimming and sun-bath which feel more cool and natural.


Paradise Beach in Pondicherry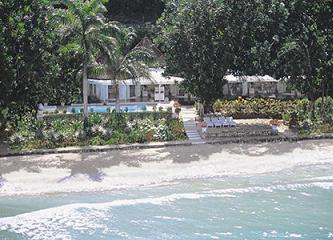 Paradise Beach is one of the Pondicherry tourist attraction. The another name of the Paradise Beach is Plage Paradiso. Paradise Beach is situated 8 kms from the Chunnambar near the backwater. Paradise Beach is 8 kms from the Pondicherry towards Cuddalore main road. Paradise Beach is perfect places in Pondicheri and its backwater banks provides a relishing, leisurely experience. Paradise Beach is place of attractive shells and gift items sold in the shore.


Karaikal Beach in Pondicherry

Karaikal Beach is a beauty of Pondicheri beach. This beach is best ideal for seeing the sun rise. The tourists see the beacutiful attaction of Arasalar river out to the sea. Karaikkal beach is very good tourist spot as many people from all over India come to Tamilnadu to have a look at the Karaikkal beach in Pondicheri. Karaikkal beach is also very famous all over India as many tourist are already aware of the beach. There are also many attractive shells and gift items sold in the shore of the Karaikkal beach.


Mahe Beach in Pondicherry

Mahe Beach is best attractions in Pondicherry and it is located 22 kilometers away from south of Kannur in coastal Kerala and 75 kilometers away from north of the town in Calicut. This is beach resort and bordered of lush palm trees. Mahe Beach is very famous in this area as well as in TamilNadu. It is a good spot for lovers and pairs. Mahe Beach is best place for playing bollyball and football. many tourists playing bollyball.


Yanam River Cruise in Pondicherry

Yanam River Cruise is the excellent attaction in Pondicheri beach and situated in coastal Andhra Pradesh. Yanam River Cruise is spectacular beauty Pondicherry places and increaseof beauty by Goringa Godavari River. Yanam River Cruise is very beautiful when the sun is rising. Yanam River Cruise is very famous if Goringa Godavari River is also attache to its beauty.