DMK Minister 2G spectrum scam Raja is arrested by CBI and details of Spectrum Raja's arrest

Details of arrest of 2G spectrum scam Minister Raja by Central Bureau of Investigation known as CBI is explained in this article. Get more information about CBI Arrest of DMK minister Raja, 2G scam details are listed here.


DMK Ex Telecom minister 2G spectrum scam Raja is arrested by CBI and details of Spectrum Raja's arrest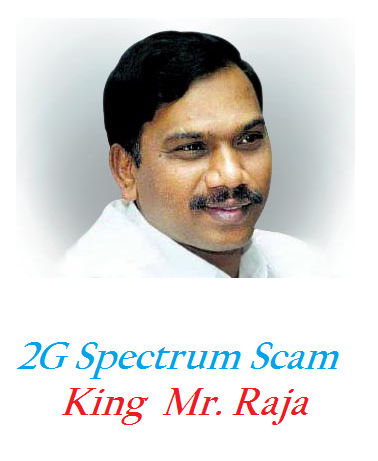 Many enquiries went on regarding 2G spectrum scam done by DMK Telecommunication Minister Raja. In Tamilnadu 2011 elections will be the turning point of DMK's future. This will be determined by the reports of 2G scam. In the month of September 2010 Indian Supreme court passed the notice to Telecommunication Minister Raja about status of issuing mobile licences in India. Raja gave many mobile companies licences without following regulations of Telecommunication authority. Due to this India faced huge amount of money loss. Supreme Court insisted Central Bureau of Investigation known as CBI to start the proper enquiry regarding 2G spectrum scam by Raja. When this issue was started opposing parties in India started demanding the ruling government to make the resignation of Telecom Minister Raja. But the ruling Congress and DMK rejected their demands.

Even Chief Minister of Tamilnadu Karunanidhi avoided the resignation of spectrum Raja. Later CBI raided the personals related to 2G issue in India and also in Tamilnadu because of this raid many citizens of Tamilnadu realised the importance of 2G spectrum. The political parties in Tamilnadu already started using this Raja's 2G spectrum scam as a key point for elections 2011. Many in Tamilnadu feels this issue will definitely bring the status of DMK to the down fall. Still many persons who are involved in this 2G spectrum scam will be brought out by CBI very soon.
Finally after the many day investigations done by CBI of Raja's 2G scam 02/02/2011 Wednesday arrested Raja. Still we are expecting many scam related to this 2G spectrum will be revealed by CBI soon. This CBI arrest of Raja will change the DMK future.

Updated information of CBI Spectrum Raja's arrest in Tamilspider.