Madurai Kamaraj University MKU M.Phil Marine Environmental Studies admission notification 2012

Are you looking to do MPhil in MKU Tamilnadu? Are searching to do MPhil in MKU tamilnadu university? Do you want to work as Marine Engineer? Here is the right course for you to join! Madurai Kamaraj University MKU Tamilnadu is now inviting application form to do MPhill in Marine Environmental Studies for the academic year 2012-2013. Read the article below to know more details about this MPhil latest notification 2012 by MKU Tamilnadu.


MKU selected MPhil students in Marine Environmental Studies will undergo course work in the 1st semester and project work in the 2nd semester. Marine Environmental Studies is a research oriented programme but holds substantial development in teaching field also. MKU marine MPhil admissions is purely based on the merit of M.Sc Examination marks obtained.


MKU Tamilnadu M.Phil marine course eligibility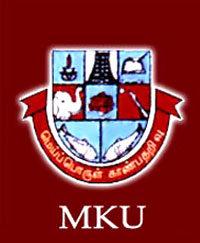 Candidate should have passed in his master's degree in any of the Marine course such as Sub-Aqua Marine Ecology or Marine Studies or Marine Biology or Ocean Science.

A part form this candidate who have done degree in Biotechnology or Zoology or Botany or Animal Science or Plant Science or Biochemistry or Microbiology and related subjects are also eligible to apply.

Candidate should have minimum of 55% marks in PG examination
.


MKU M.Phil marine course application form 2012 details
Candidates are required to download MKU Marine MPhil application form from the official website.

DD of for Rs.400/- should be taken in favour of "The Registrar, Madurai Kamaraj University", Payable at Madurai and send it along with application form before the last date to the address mentioned below.

Send the filled application form to
The Registrar,
Madurai Kamaraj University,
Madurai – 625021,
Tamilnadu, India
MKU MPhil Marine course Fees Structure
Tuition Fees (per year)- Rs.2,000

Laboratory Fees (per year)- Rs.6,000

Special Fees (per year)- Rs.535

Other fees (paid at the time of admission)- Rs. 90

Caution Deposit (Refundable) at the time of admission- Rs.1,000

CBCS Hand Book- Rs.50

Students Aid Fund- Rs.10
Grand Total- Rs.9,685

Last date for Submitting Application form: 06.08.2012 by 5.00 p.m