Siliguri: The quality creation in West Bengal

Siliguri is the famous tourist destination in West Bengal, situated at the foot of the Himalaya mountains. It is known as the gateway to the North East of India, Bhutan, Nepal and Bangladesh. Siliguri looks at an altitude of 400 ft. above sea level. Tourists can take a heartfull enjoyment on the hill stations like Kalimpong, Kurseong, Murti and so many. To know more about these hill stations get below.


Siliguri, The famous tourist destination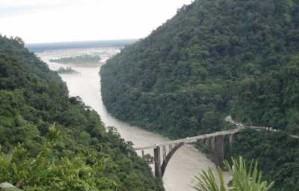 Siliguri is the most gigantic city not only for West Bengal, but for North East as well though it is the addition of two cultures –West Bengal & North East. It is Situated at a distance of 600 km from Kolkata. After Kolkata, it is listed as the second largest city of West Bengal. For most important tourist attraction of the state, Darjeeling Siliguri is the gateway. It is the most strategic city connecting to 3 international borders - Bangladesh, Bhutan & Nepal. It is the place where we found the mixture of living of various religions, cultures and languages. The temperature in three main seasons summer, winter and monsoon in Siliguri is considerablly preferable for tourist destination. It is located at the foot of Eastern Himalayas providing some heart-touching scenery. You can find some awesome hill stations near Siliguri.


Kalimpong Hill station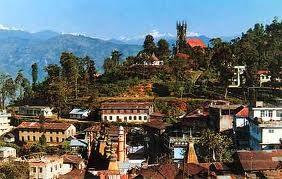 Kalimpong, is a famous hill station in West Bengal, is located at a distance about 50 km east of the tourist destination Darjeeling. Kalimpong was earlier a site of Bhutan containing ancient Buddhist monasteries, centuries old churches and exquisite revered temples and many more attracting sceneries. The establishment in Kalimpong are mostly of Nepalis origin. It has marvelous dense plantation of tea which should observe.

Kalimpong is also famous for many high quality educational Institutions, where Students gathers from the entire North Eastern side of India and also from neighboring countries like Bangladesh, Burma and Bhutan. Tourists fell their successment with observing attractive flowers placed on the sideways of the street and the fragrances of those flowers. This place is very good for a picnic spot and can enjoy the natural scenery of down valley known as Teesta Ranjit Valley.


Kurseong Hill station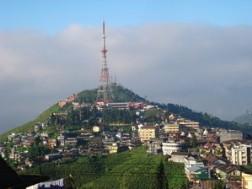 Kurseong is situated in the distric of Darjeeling in West Bengal. Here season summer gives the temperature 8 to 20°C and winter gives 10 to 10°C for the tourist satisfication. This is the city for observing the busy situation of urbal life. This place is also known as holy temple city consisting many religious temples like Gidapahar Durga Mata Mandir, Ambhotia Shiva Temple and Jadgish Mandir and some Buddhist temples also. Out of them the Jagdish temple is 300 yrs old and best tu see its creation. One of the most famous visiting church is St Paul's Church attracts visitors always.

Other places for tourists includes a famous waterfall named Kholas Waterfall also apicnic spot and Eagles Craig. A museum consisting old memories and letters of famous personality Netaji Subash Chandra Bose, also provides a grand pleasant to the tourists.


Murti Hill station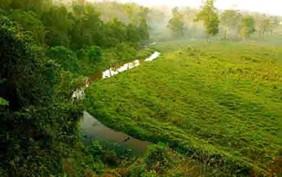 Due to many natural resourses Murti hill station is becoming a famous tourist destnation. A place of calm and quite always shows an adventurous activities can be observe here. This unsound place provides a great relaxation to human brain. A Gorumura National Park having many species of birds and animals attracts tourists often. Tourists can take a memorable walk through natural forests here like, Chapramari Forest. This place gives its gigantic snaps as beautifull memories to the visitors.