Makaibari and Glenburn Tea Estates of Darjeeling

The famous Tea areas of Darjeeling is well known all over world. Makaibari Tea Estate and Glenburn Tea Estate are very much popular for their best tea production. Tasty Tea produced by these Tea Esates are spreaded all over world. You can get your best knowledge about these Tea Esates in this article.


Makaibari Tea Estates


The world's first tea factory Makaibari Tea Estate is established on 1859 in the lap of Himalayas in Darjeeling District. Makaibari iis located at Kurseong which is the land of the white orchid in Darjeeling.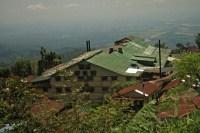 The total area of 677-hectare is covered by this Tea Estate. Producing the finest tasty Tea it is becoming the best Tea garden in the world. This Estate is situated at an altitude of 4500 ft. above the sea level. A Bengali family was the owner of this Tea Estate and still be the owner of it.

More over this Tea Estate is the first to market Oolongs, silver tips, Darjeeling Greens etc. This place is full of rushes forests with great enjoyment of different types of flora and fauna for tourist. Such type of features attracts visitors always with best fascility of accomodation. An old stone house made by the Banerjee family raises its beauty in thousands.


Glenburn Tea Estate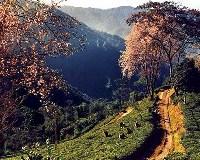 One of the famous tourist place in Darjeeling is the Glenburn Tea Estate spreades from an elevation of 3700 ft. It has many heart-touching scenery covered by 1600 acers area on ground. Tourist can get their best moments with camping, river rafting, hiking through the forest and many more. Its history says that it is a 150 yrs old plantation center just above the river Rungeet.

Burra Bunglow and Glenburn Lodge are the best luxurious place for resting the visitors here. It is only 600 kms awaya from the city Kolkata. Kanchenjunga, the world's 3rd highest mountain, dominates the horizon and two rivers, the Rungeet and the Rung Dung. Around 900 people are employed in tea production.

The estate's management take responsibility for local development. Sitting on the lovely, flower filled verandah, gazing across the gardens to Kanchenjunga is a special, timeless experience here. This place is easily accessed from Gangtok, Kalimpong, Siliguri and New Jalpaiguri.