The great Politics figure- Pranab Mukherjee

India's finance minister Pranab Kumar Mukherjee has gained many reputations nationally as well in international role. Pranab Kumar Mukherjee is one of most senior Congress Party strategists. Mukherjee was the close advisor to Sonia Gandhi. Pranab has played his crucial role in both Lok sabha and Rajya sabha. Complete biography of this famous personality is describing below.


Biography of Pranab Mukherjee

The most prominent parliamentarian Pranab Kumar Mukherjee was born on 11th December, 1935 in Mirati village near Kirnahar town of district Birbhum in west bengal. Mukherjee's father Kamada Kinkar Mukherjee who was an active member of AICC and West Bengal Legislative Council. Rajlakshmi Mukherjee was Pranab Mukherjeee's mother. Kamada Mukherjee was a great freedom fighter for which he was sent to prison for more than 10 times.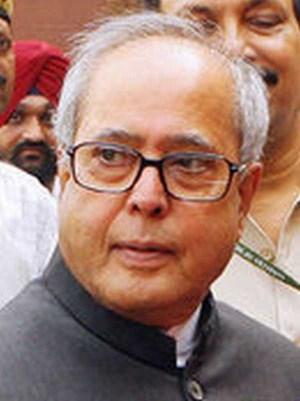 Pranab Mukherjee is the current Finance Minister of India and leader of the current (15th) Lok Sabha. Pranab Mukherjee was married to Surva Mukherjee on 13th July, 1957. Mukherjee is considered as a master of India's turbulent politics with great knowledge of the revolving dynamics of India's strategic and economic systems. This Gandhi family loyalist did not win a popular election untill 2004 But Mukherjee contains a strong post in decision-making by the Congress party as he is a member of the Congress Working Committee (CWC).

Pranab Mukherjee has completed his master Degree in both History and Political Science in the Suri Vidyasagar College affilated by the University of Calcutta. He was also the the foreign, home, defense and trade minister at various times. Presently Mukherjee has many reputed designations including the senior member of the Cabinet Committees on Economic Affairs, Infrastructure, Parliamentary Affairs, Political Affairs, Prices, Security, Unique Identification Authority of India, World Trade Organization, and heads the Group of Ministers Committee on the Dabhol dispute. Before joining this politics world Mukherjee gained knowledge in politics, history and law and worked as a teacher.

Initially Mukherjee has worked as a college teacher and as a journalist for noted Bengali publication Desher Dak. Later on he was the president of Nikhil Bharat Banga Sahitya Sammelan. His Political career began as a member of Rajya Sabha from the Congress Party in 1969. Mukherjee joined the cabinet as Union Deputy Minister, Industrial Development. A survey of Euromoney magazine rated Mukherjee as the best Finance Minister of the World .

After pushing out of the Congress party he formed his own political party Rashtriya Samajwadi Congress but in 1989 he merged this party with Congress party. Mukherjee served as External Affairs Minister for the first time from 1995 to 1996 during Rao's cabinet. He was also the President of the West Bengal state unit of Congress since 1985, but gave resign in July 2010 and was succeeded by Manas Bhunia.

Pranab Mukherjee has played a vital role in international field. He has been a member of the Board of Governors of the International Monetary Fund, of the World Bank, of the Asian Development Bank, and of the African Development Bank. This reputed politics figure has written many books on his own credits including Mid-term Poll in 1969, Off the track in 1987, Beyond Survival in 1984, Saga of struggle and sacrifice in 1992 and many more. In this way Pranab Mukherjee has got the quality reputation throughout his life.