Osho Ashram at Pune - The perfect place for Spiritual Development

Osho Ashram ( Bhagawan Rajneesh Ashram) is located at Koregaon Park in Pune city. The Osho Ashram is the prime attraction for the tourists who are interested with preachings of Bhagawan Rajneesh. In this article you will learn more about Osho Ashram located at Koregaon Park in Pune city of Maharashtra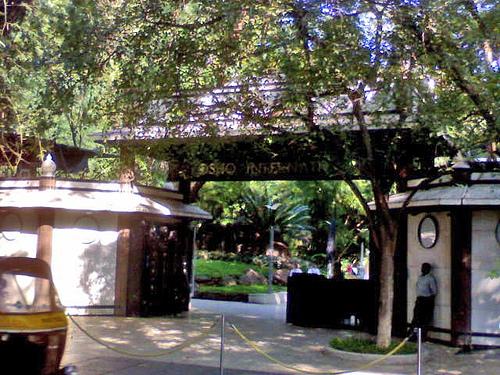 The Osho Ashram

The Osho Ashram is located at Koregaon Park in Pune city of Maharashtra state in India. The Osho ashram is spread over an area of 40 acres was founded by Bhagwan Rajneesh. The Osho Ashram has a beautiful campus with lush green gardens. The Osho Ashram is the main attraction for the tourists who are interested in the preachings of Bhagwan Rajneesh. The Osho Ashram is the perfect place for spiritual development and relaxation to get away from the every day tensions of life. There are people from 100 different countries staying at the Osho Ashram each one with a different purpose.

A person staying at Osho Ashram can do anything here. You can choose to do swimming, restling, or meditation etc. There are six different meditations taking place at Osho Ashram every day and extending for a period of one hour.

The Osho Ashram is a resort for meditation and yoga. You can see regular programmes on meditation and spiritual upliftment being conducted at Osho Ashram.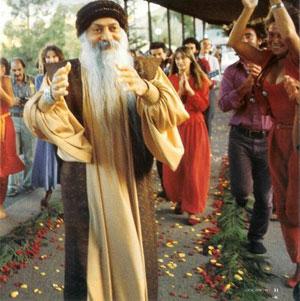 About Osho Ashram

Bhagwan Rajneesh left this world on 19th January,1990. He left behind the Osho Ashram of Pune. The welcome center of the Osho Ashram is open for the visitors from 9:00 AM till 3:30 PM. We can see a lot of facilities that are provided at Osho Ashram. These facilities include massage parlours, beauty parlours, sauna, swimming pool, tennis courts, basket ball courts and many more. You can also see beautiful gardens in this ashram which are open to general public in the mornings and evenings.

It is compulsory to wear maroon dress for day time activities at Osho Ashram. White dress is compulsory for evening meditations. You can see all kinds of communication facilities at Osho Ashram like email, fax, phone etc. The Osho ashram is open all days through out the year. The entry to Osho ashram is restricted to the visitors who under go AIDS test in the testing center at this ashram.


The Osho Commune

The persons who join Osho Commune are given new names rather than their own names. Men at Osho Commune are called as 'Swami' while women are given the title of 'Ma'. Once a person joins the commune, he/she is expected to severe the family bonds. They need to wear maroon color clothes for meditation and white clothes for the discourses. They also need to wear a necklace of 108 rudraksha beads. Also a picture of Bhagwan Rajneesh should be there in the necklace.

People who are interested to do meditation at Osho commune have to fill up an application form, then undergo HIV AIDS test at the spot and then have to buy the maroon and white dress. The cost of meditation at Osho commune is Rs.100 per day for foreigners and Rs.35 for Indians. A normal visitor to Osho Ashram can have a tour of the ashram for one hour and also take video presentation that is worth Rs.70 along with Osho literature.


Osho Multiversity

The Osho Multiversity is considered as the World's largest institution where people can learn meditation and personal development methods. The teaching curriculum at the Osho multiversity include western therapy approaches, creative arts, healing arts, tantra, zen, sufism etc. The courses taught at the Osho multiversity range from one day to three months and are based on meditation. The subjects taught at the Osho multiversity include Body work, centering and awareness, creativity, meditation and Esoteric sciences etc.


Meditation Camps at Osho Ashram, Pune

Osho Ashram conducts meditation camps every month on one week end which normally start on second friday. These three days, the people can experience and practice meditation techniques.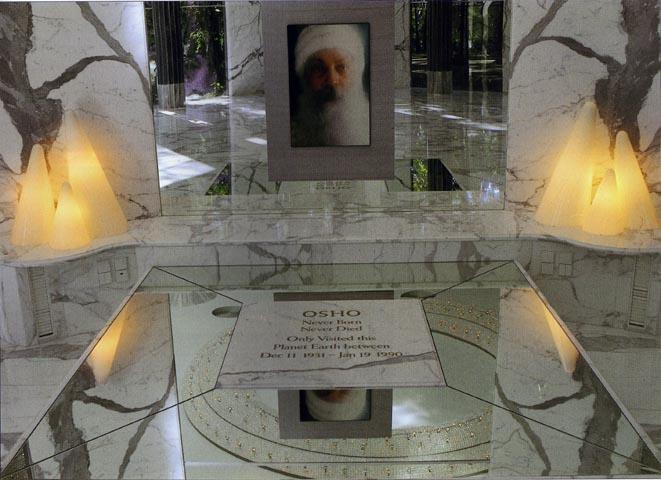 Osho Samadhi at Osho Ashram, Pune

The Osho Samadhi (last resting place) is located around a magnificent surroundings of Marble and glass. The people are allowed to practice meditation around the Samadhi four times in a day.


A virtual tour of Osho Ashram is given in the following Video:




How to Reach Osho Ashram, Pune

By Air
The nearest Air Port to Osho Ashram is Pune airport that is at a distance of almost 12-km from the main city. It is well connected to most of the major cities in India.

By Rail
The nearest railway station to Osho Ashram is Pune railway station which has excellent train services, linking it with almost all the cities in the country.

By Road
There is good road network connecting Pune with other parts of India. There are direct bus services between Pune and Mumabai and other cities of Maharashtra.