Orissa Travel Guide: Best Tourist Attractions to visit in Western Orissa

Are you looking to go for a tour to any beautiful place in Orissa then why you are not coming to Western means to the Sambalpur District side. Western Orissa is full of Tourist places. So just read this full article to know the best places to visit in Western Orissa.


Best Tourist Attraction Places to Visit in Western Orissa

Orissa is a great state. It is full of Culture, arts and literature. If you ever come to this state you willnot desire to go back. Among all the places Western Orissa is full of Tourist places. It is like the blessings of Nature. Western Orissa is famous for its History associated with these tourist places. But due to the lack of publicity and transportation a few tourists are going to them. Now I am giving some best places to visit in Western Orissa. Hope, You will like them and take a tour to Western Orissa.


Ranipur and Jharial Village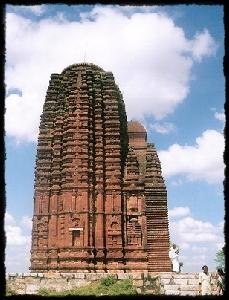 Ranipur and Jharial are two great villages in Sambalpur District. These two villages are full of Old historical things. At first a Britisher named David Blair(1874 to 1876) brought these Historical places or things to public. According to him there were 120 temples at that place. But due to the lack of maintainability now only 50 temples are available. These temples are made with the cultures of regional kings. From these available temples, three important temples are "Chausathi Yogini Temple", "Someswar Temple", and "Indralat Temple".
Where is Ranipur-Jharial Village: Ranipur-Jharial Village is located in Titlagad subdivision and it is far 32 km(South-west) from the Subdivision of Balangir District.


Chausathi Yogini Temple of Ranipur-Jharial Village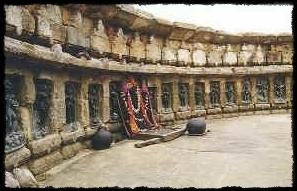 Chausathi Yogini" Temple was built by "Somabansi" kings. In eighth Century it was built for lord Shiv and for "Tantra Sadhana". At that time "Kalabhairabha" was worshiped here by "Machendranath". According to designs it is faced to East and Round without roof temple. The walls of this temple are 2.55 mtr. The walls are divided into three types and all "Chausathi Yogini" are between the walls. At the middle of this temple there is a Dancing Shiv with three heads and eight hands. It is the most attractive point for tourists. At the foot of "Chausathi Yogini" temple there is a temple for "Lord Ganesh". All the "Yoginis" of this temple are 1 mtr high and made with sand stone. Now a days "Chausathi Yogini" temple of "Ranipur-Jharial" is a half lived temple and People are not worshiping any god. But still it attracts tourists. Due to the lack of proper advertisement and bad transportation people are unable to find its importance.
Where is "Chausathi Yogini" Temple: "Chausathi Yogini" temple is located 32 km from "Kantabanji" and at the right side of "Tonga" river which is 5km far from "Bangomunda".


Nrusinghanath Temple of Western Orissa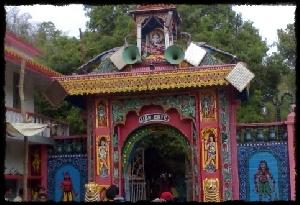 Nrusinghanath" temple is located in "Gandhamardan" hill which is famous in "Ramayan". According to Chin Tourist Huansang there was a Budhist University named "Parimalagiri". The 16km hill is now tells more things about its history. In fifteenth century "Nrusinghanath" temple was built by "King Baijal Dev" according to Orissa Culture. This temple attracts more Tourists, Historians for its best historical places. On this hill there are many Ayurvedic trees and grasses, for this there is a Ayurveda College is made.


Best Place Harisankar Temple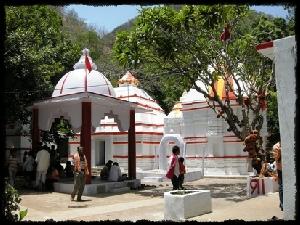 Harisankar temple is located at the opposite side of "Gandhamardan Hill". It was made in 16th century and the combination of Lord Bishnu(Hari) and Lord Shiv(Sankar) is named as "b>Harisankar".It is famous for its location and natural beauty. Lord Bishnu(Hari) and Lord Shiv(Sankar) are worshiped here together. The ever flowing streams in "Harisankar" attracts Devotees for taking holy bath and attracts Youths for Picnic and Photographers for Capturing the natural beauty. In summer days "Harisankar" is a best place for visiting.


Hirakud Dam of Sambalpur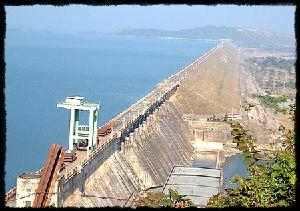 Hirakud Dam is located 10 km from Sambalpur Town and it is 25 km long which is the longest dam on a river. Hirakud Dam is a combination of earth, concrete and rods. The main dam is located between "Chandili Dunguri" and "Lamba Dunguri" which is 4/8 km long. The other sides from main dams are 21 km long. A lot of water of Hirakud Dam brings great peace in mind. There is a sanctuary near Hirakud Dam. The concrete used is Hirakud Dam can make a 8 mtr wide concrete road from "Kashmir" to "Kanyakumari". At the early stage of making Hirakud Dam the people of Sambalpur opposed it, cause many villages would be drowned. At that time a Engineer named "Rangeiya" who was working as chief engineer in "Maysore" told that this dam could not stop the flood water. Due to the dam 249 villages drowned and 30,000 families leaved their home but still Hirakud Dam is developing western Orissa.


The Amazing Huma bending Temple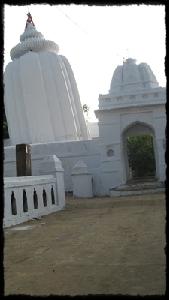 Huma temple is located 30 km from Sambalpur City and it is at the combination point of "Mahanadi" and "Dhulijhor" river. The famous Lord Bimaleswar is the main god of Huma temple. For the natural beauty it attracts more photographers, Devotees and Scientists. Every year "Mahashivratri" is observed here very widely and Huma temple turns to a busy place. The amazing and important part of the temple is , the Huma temple is turned slightly to a side. But due to the lack of research the story behind this cannot be published. "Chouhan King Balaram"(1575-1595) started to make this temple and "King Baliyar Singh" (1617-1657) ended this work. The king donated 7 villages to Brahmans for worshiping the god. Besides the main temple there is a "Bhairavi temple", a "Jagannath temple", "Arun Stambha" and a "Kapileswar temple" is also there. All these also looks like bending. At the river side there is a place named "Machindra Ghat". In this place a lot of "Jude" fishes eats food from the hands of devotees. This is a great place for Swimming and boating.


Pradhanpat Area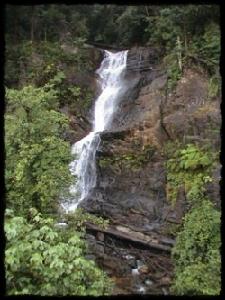 Pradhanpat is located in Deogarh District. This amazing place is located 100 km far from Sambalpur City. There are many big streams in this place and Pradhanpat is famous for them. One cannot realize the beauty and happy moments without seeing this place in own eye.

These were the best places from Western Orissa so make a tour to these place and see the Heaven in Earth.