Nandi Hills - One of the best Summer Resorts near Bengaluru

Nandi Hills, popularly known as Nandi Betta or Nandi Durga is situated at a distance of 60 Kms. from Bengaluru city. Nandi Hills gets its name due to the famous Nandi temple on the top of this hill. In this article you will learn more about Nandi Hills which is one of the summer resorts near Bengaluru city in Karnataka.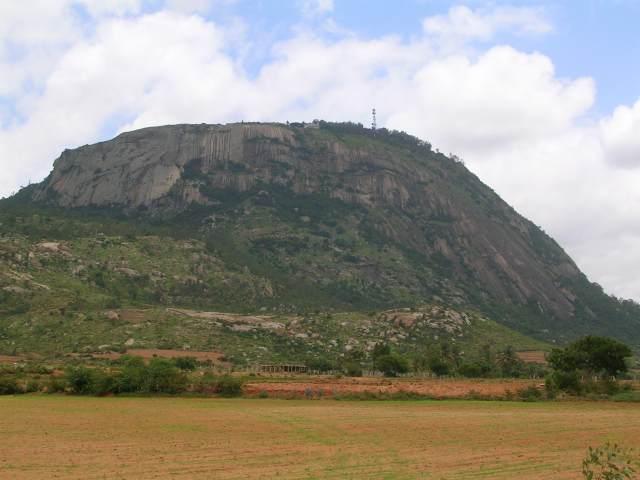 About Nandi Hills

The Nandi Hills, popularly known as Nandi Betta or Nandi Durga is one of the best Summer resorts near Bengaluru City. The Nandi Hills are located at a distance of about 60 Kms. from Bengaluru city and about 20 Kms. from Chickballapur town in Karnataka. Nandi means Bull i Sanskrit, Kannada and telugu languages. The Nandi hills got the name due to the famous Nandi Temple located on the top of this hill.

Nandi Hills is an ancient hill fortress of south india which is in Chickballapur district of Karnataka. The Nandi Hill is about 4800 feet above the mean sea level. Due to its proximity to the Bengaluru International Air Port and the National Highway-7, the Nandi Hills with its rich greenery and nature has become one of the best tourist spots for tourists, trekkers and others. During the summer most of the people of Bengaluru visit this Nandi Hills for relaxation. The Bengaluru Amateur radio station operators have a repeater station on Nandi Hills which increases the transmission and reception of ameteur radio. The Nandi Hills is also the originating point for many rivers.


History of Nandi Hills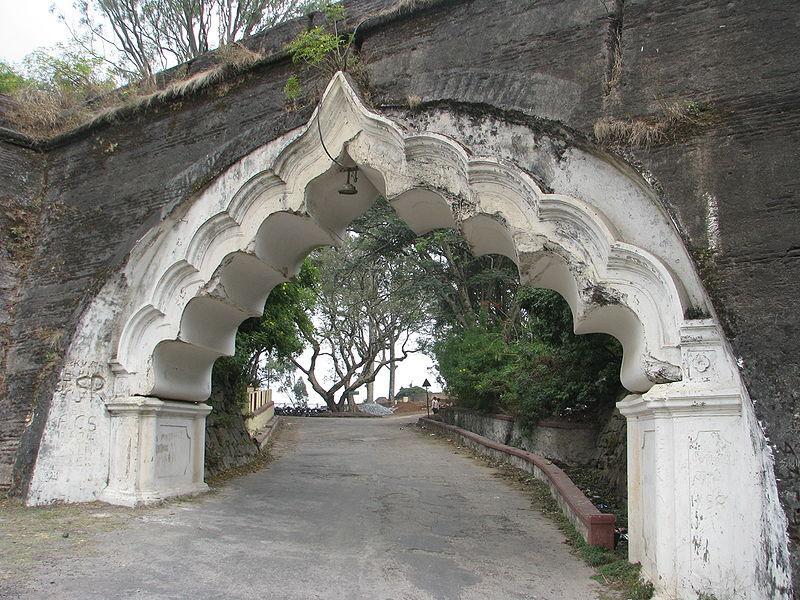 The Nandi Hills was known as Ananda Giri during the Chola reign. Ananda Giri means hill of happiness. We can see a temple of Yoga Nandeeswara on top of this hill. There is also a fort built on top of this hill. This fort was strengthened by the famous king of Mysore Tipu Sultan. This fort covers an area of 90 acres and soldiers could shoot from all the directions without being seen. This is possible due to the famous "Tipu Drop" which is a 600 meter cliff with a huge rock landing after the drop. The prisoners were pushed off from this cliff during the Tipu's reign.

A Summer resort was also built by Tipu Sultan atop this hill. The British officials built Summer residence here for Sir Mark Cubbon. The Britishers enjoyed their Summer stay at Nandi Hills.


Tourism attractions at Nandi Hills

Nandi hills has a lot more than just the scenic landscape. There are nearly 1,175 steps to reach the top of the hill and the view of the city below is a wonderful scenery. Some of the popular tourist places at Nandi Hills are Tipu Sultan's Summer Palace and Tipu's Drop, which is a 600 ft. cliff from where Tipu Sultan used to throw the prisoners. It is very exciting to walk through the ruins of Tipu Sultan's fort. Bhoga Nandishwara Temple, a fine example of Dravidian architecture, is also situated at the foot



Some more places of tourist attraction at Nandi Hills are given below:

Horse Way - This is a stone doorway in the fort on the North-eastern side, which is the horse way for helping soldiers to climb the wall on horse back


Secret Escape Route - A secret passage on the west side. This route helped the kings to escape during unforeseen attacks by enemies.


Temples - there are temples dedicated to Sri Bhoga Narasimha, Sri Ugra Narasimha and Sri Yoga Narasimha and you can see beautiful old temples


Gavi Veerbhadra Swamy temple: On the way to Sultanpet on the top of the hill, we can see natural formation of huge boulders which transformed into a beautiful temple.


Play Ground for Children:
The Horticulture department maintains a lovely garden for children to play games like the slides, merry-go-round, swings etc.


Nehru Nilaya:
This is a place Jawaharlal Nehru used to stay, which is now a guest house of horticulture department of India.

Gandhi House:
This is a place where Mahatma Gandhi stayed and is now under the management of Government of Karnataka. This is reserved fr stay of important dignitaries.

We can also see a nice vegetarian restaurant run by the Horticulture department and another Veg/Non-Veg restaurant run by karnataka Tourism department on Nandi Hills.

Brahmashram:
This is a place where Sage Rama Krishna meditated. This is a cool cave. All Munis in the Ashram used to sit and Smoke Up together on the top of the hill beforing starting off their day and this tradition is followed by today's youngsters.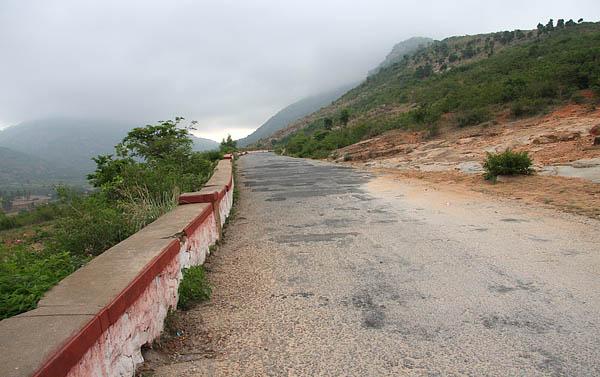 How to Reach Nandi by Air, Train and Bus

By Air
The nearest airport is Bengaluru.

By Rail
The nearest railhead is Chikkaballapur.

By Road
Nandi Hills is connected by road to Bengaluru and Chikkaballapur.