Dwarakesh - Kannada comedy actor

This article gives the information about Dwarakesh - the best comedy actor in Kollyword (Kannada) Film Industry


Profile

| | |
| --- | --- |
| Name | Dwarakish |
| Date of Birth | August 19, 1942 |
| Birth place | Hunusur |
| Father | Shri. Bungle Shama Rao |
| Mother | SMT. Jayamma |
| Education | Diploma in Mechanical Engineering |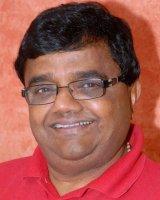 About Dwarakish

Bungle Shama Rao Dwarakanath is the the original name but he has called as Dwarakish.Dwarakish was born on 19th August, 1942.His father is Shri. Bungle Shama Rao and mother is Smt. Jayamma.He was born in Hunusur and grewup in the famous city Mysore,He had completed his primary Education in Sharada Vilas and Banumaiah's school.he had also got Diplomo in Mechanical Engineering in CPC Polytechnic.After completion of his Education,He and His brother started a Automotive Parts company called "Bharath Auto Parts". Even today also you can see this shop in Gandhi Square, Mysore. SMT Dwarakish married in April 1967.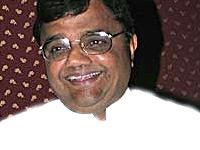 Career

He had always ask his uncle, a famous film director Krishnamurthy Hunusur give him a chance to play in films as a actor. One day in 1963,he quit his business and started acting in movies.

At 1963, He was acted in the first film named as "Veera Sankalpa",When he was 21. His first film "Veera Sankalpa" got success.Dwarakish age of 24 he became a producer with the production Hana Mamatheya Band in collaboration with other producers.at the age of 26 Dwarakish married Smt. Ambuja in April 1967.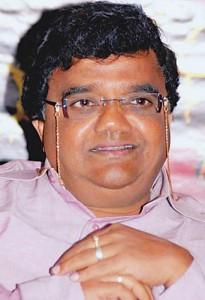 On 1969, Dwarakish independentlly produced his first film The mayor Muththannaunder the slogan Dwaraka Films. Dr. Rajkumar amd Bharathi played a key role in this film. This film was became a super hit. After Mayor Muththanna, Dwarakish gave a series of super hits in a Kannada film after another in a row for the next two decades. He was the king of Kannada film producers.

From the year 1985 began Dwarakish missing film, his directorial debut was Nee Baredha Kaadambari. Then he continued to make films for other producers also. Behind the camera has been very successful Dwarakish. As director, he gave hits like "Nee Baredha Kaadambari", "Dance Raja Dance", "Shruthi", "Shruthi Haakidha Hejje", "Raayaru Bandharu Maavana Manege" and "Kilaadigalu"

Dwarakesh is a popular Kannada producer and comedy actor. Dwarakesh started his production company Dwarakesh Chitrain on 1969.His first production was Mayor Muthannain Kannada icon Rajkumar Cine as the hero who was a silver jubilee he had produced 47 films on its hit.Thereafter banner.He made a dozen films with Kannada superstar Vishnuvardhan in the period 1974-1986, most of which are a huge success.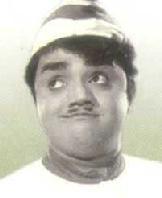 "Dwarakish Chitra" had problems due to lack of certain films. Despite the errors Dwarakish do not despair. He continued to make films to introduce new faces in Kannada cinema. It is one of the producers who brought many new people to the cinema. Not only the actors and actresses, he has done for many new directors and other technicians. They all regard him as their God the Father. Well wish all these people and their unwavering commitment to the cinema has given Dwarakish long awaited moment of success. Dwarakish generated ApthaMitra in 2004.

But when he could not get another hit until Apthamithra (2004) had arrived.True movie name, it proved to be a friend in need, because it makes a lot of money on box office, which helped to clear all the debts he has incurred due to loss movies.It rearrival also selected to the team success and Vishnuvardhan, Dwarakesh, Soundarya and it was late last film.Apthamitra had great success and was unique in the world of Kannada cinema. The success of this king of Kannada Film Producers - Dwarakish back to the throne in 2005


List of Films - As a actor
| | |
| --- | --- |
| 2009 | Cheluvina Chilipili |
| 2009 | Dubai Babu |
| 2009 | Ravana |
| 2009 | Anjadirru |
| 2008 | Satya Harischandra |
| 2008 | Premigaagi Naa |
| 2004 | Apthamitra |
| 1995 | Kiladigalu |
| 1994 | Rasika |
| 1993 | Rayaru Bandaru Maavana Manege |
| 1993 | Muddina Mava |
| 1984 | Maduve Maadu Tamashe Nodu |
| 1983 | Prachanda Kulla |
| 1982 | Karmika Kallanalla |
| 1982 | Pedda Gedda |
| 1981 | Guru Shishyaru |
| 1981 | Number Iydu Yekka |
| 1980 | Auto Raja |
| 1978 | Maathu Tappada Maga |
| 1978 | Singapoorinalli Raja Kulla |
| 1977 | Kittu Puttu |
| 1976 | Makkala Bhagya |
| 1976 | Bahaddur Gandu |
| 1975 | Kalla Kulla |
| 1974 | Professor Huchchuraya |
| 1974 | Anna Attige |
| 1974 | Bhakta Kumbara |
| 1972 | Bangarada Manushya |
List of Films - As a Producer
| | |
| --- | --- |
| 2010 | Production No 47 |
| 2004 | Apthamitra |
| 1993 | Rayaru Bandaru Maavana Manege |
| 1986 | Africadalli Sheela |
| 1985 | Nee Bareda Kadambari |
| 1984 | Maduve Maadu Tamashe Nodu |
| 1984 | Indina Ramayana |
| 1983 | Ananda Bhairavi |
| 1983 | Adutha Varisu |
| 1982 | Pedda Gedda |
| 1977 | Kittu Puttu |
List of Films - As a Director
| | |
| --- | --- |
| 1997 | Shruthi Hakida Hejje |
| 1996 | Balina Jyothi |
| 1995 | Kiladigalu |
| 1994 | Rasika |
| 1990 | Shruti |
| 1986 | Africadalli Sheela |
| 1986 | Naan Adimai Illai |
| 1985 | Nee Thanda Kanike |
| 1985 | Nee Bareda Kadambari |