Ambareesh (Ambarish) - Kannada Rebel Star

Ambareesh or Rebel Start of the Kannada Film Industry received the 57th Life Time Achievement Award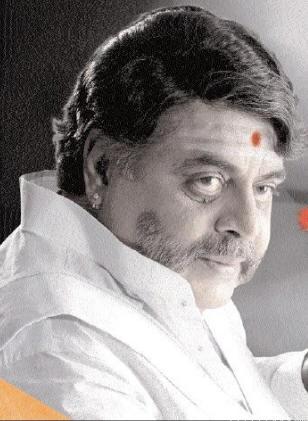 MH Amarnath or popularly known as"Ambareesh" or "the rebel star" and "Mandyada Gandu" received the Life time Achievement award for his contribution towards the Kannada Film Industry in last 4 decade and still going on.

Biography of Ambareesh:

Ambareesh was born on May 29, 1952 to Huche Gowda and Padmamma at Mysore. His grandfather a legendary violinist at Tirumakudalu Chowdaiah. Ambareesh was the sixth child from a total of seven children in the family.

Ambareesh has acted in more than 200 films with giving his best performance in movies like "Masananda Hoovu", Elu Suttina Kote and a Malayalam movie "Gaanam" which were critically acclaimed and brought good name to him.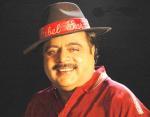 Ambareesh got his break when Puttanna Kanagal was searching for his new venture "Nagarahaavu" in the early 70's. Sangram one of the close friend of Ambareesh introduce him to the Puttana and had to take / drag him to the studio for the auditions for the role of "Jaleel" which got him fame and name in the Kollywood Film industry with entry of new villain in the industry.

The major breakthrough came when actor Ambareesh turned into Hero with film "Amarnath" and got into the lead with the movie "Antha" where he played the most famous role of "Kanwar Lal" in the movie.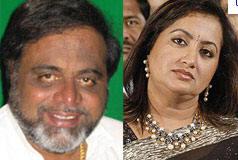 Ambareesh got married to movie actor Sumalatha and his son Abhishek is doing a graduation in Bangalore. He was elected in the 12th Lok Sabha election from the Mandya Parliamentary constituency from JD. Then moved to Congress and was elected for two consecutive year before resigning from the post due to Cauvery Tribunal Dispute.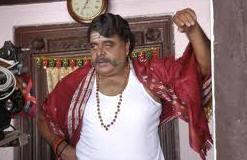 Some of the movies of Actor Ambareesh are:


| Movies | Movies |
| --- | --- |
| Antha | Amara Jyothi |
| Chakravyuha | Inspektar Krantikumar |
| Mrugalaya | Matsara |
| Gajendra | Prama Matsara |
| Naagarahaavu | Habba |
| Ranganayaki | Sri Manjunatha |
| Odahuttidavaru | Jai Karnataka |
| Jaggu (1983) | Shankar Sundar |
| Paduvarahalli Pandavaru | Asha |
| Nammura Hammera | Kalyanotsava |
| Hrudaya Hadithu | Ranaberi |
| Masanada Hoovu | Goonda Guru |
| Mamatheya Madilu | Antinta gandu nanalla |
| Olavina udugore | Aapatbaandava |
| Elu suttina kote | New Delhi |
| Indrajit | Toni |
| Diggajaru | Avala Hejje |
| Mandyada Gandu | Antima Teerpu |
| Gandaberunda | Avatara Purusha |
| Ajith | Vijaya Kankana |
| Bazar Beema | Hrudaya Sangama |
| Mannina Doni | Midida Hrudayagalu |
| Munjaaneya Manju | Jayaberi |
| Abhishek | Guru Jagadguru |
| Profecer | Garuda Dwaja |
| Kaliyuga Karna | Rani Maharani |
| Suryodaya | Hankangnalli Egent Amar |
| Kempu surya | Brahma Vishnu Maheswara |
| Kempu Gulabi | Puksatte ganda Hotte tumba unda |
| Vijaya Khadga | Karnana Sampattu |
| Jaaki | Kallarali Huvagi |
| Sneyitara Savaal | Entede Banta |
| Sneha sedu | Chaduranga |
| Mooru Janma | Devarelliddane |
| Sapthapadi | Devaramaga |
| Bharjari Bete | Gowdru |
| Bedi | Mega Mandara |
| Aperation Antha | Tandege Takka maga |
| Pandavaru | Bhanda nan ganda |
| Annavru | Raja Maharaja |
| Kadeema Kallaru | Poorna Chandra |
| Solillada Saradaara | Devaragudi |
| Mysoru jaana | Pakka Kalla |
| Rowdy MLA | Aranyadalli Abhimanyu |
| | Vayuputra |