Dr. Vijay Mallya - Biography

This article gives you the Complete Details about Dr.Vijay Mallya.


Dr.Vijay Mallya is the Chairman of the United Beverages (UB) Group And chairman of Kingfisher Airlines and Now he is the Member Rajya Sabha.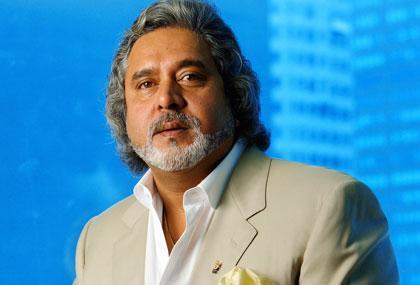 Name: Dr.Vijay Mallya

Father's Name : Late Shri Vittal Mallya.

Mother's Name : Shrimati Lalitha Mallya.

Date of Birth : 18 December 1955.

Place of Birth: Kolkata (West Bengal).

Spouse's Name : Shrimati Rekha Mallya.

Children : One son and two daughters.

Educational Qualifications: B.Com. (Hons.), Doctor of Philosophy in Business Administration (Honoris Causa) from Southern California University, Irvine, USA Educated at St. Xaviers College, Kolkata.

Vijay Mallya is the son of a famous Industrialist Vittal Mallya. He become the Chairman of the UB Group in 1983 and took the company to great levels. Under his dynamic leadership the group has grown into a multi-national company of over sixty companies. During this process United Beverages takes several companies in world. The UB Group has diversified business interests ranging from alcoholic beverages to life sciences, engineering, agriculture, chemicals, information technology and leisure.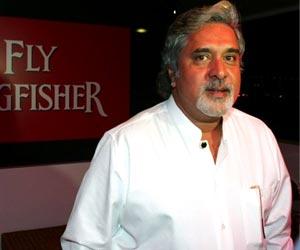 In 2005, Vijay Mallya established Kingfisher Airlines. In a short span of time Kingfisher Airline has carved a niche for itself. It was the first airline in India to operate with all new aircrafts. Kingfisher Airlines is also the first Indian airline to order the Airbus A380.

Vijay Mallya has other interests too apart from business. He has won trophies in professional car racing circuits and is a keen yachtsman and aviator. Vijay Mallya has also won numerous trophies in horse racing including several prestigious Derbies.

In 2000, Vijay Mallya entered politics From Janata Party. Presently, in 2010 he is a Rajya Sabha M.P.

Vijay mallya started his own Formula One team named Force India. he is the 1st indian to own fornmula one racing team.

Contact Details:
No. 3, Vittal Mallya Road,
Bangalore-560001
Tel- {080} 22215353, 2127777, 22867000
E-mail : [email protected]