List of Vodafone Mini Stores in Bangalore (Bengaluru).

This Article gives complete List of Vodafone Mini store in Bangalore(Bengaluru) with there Contact details.


In Bangalore you Can find More than 30 Vodafone Mini stores.In the below List you can Find all stores with their Contact Details.

In Vodafone Mini Stores you can get these services like New Prepaid connections,postpaid,bill payments and recharge cards,View demos of services, information on the latest recharges,services and Activate Value Added Services And Many more service with Your finger tips.

In Vodafone Mini Store the Vodafone Representatives are happy to help the Customer regarding their queries.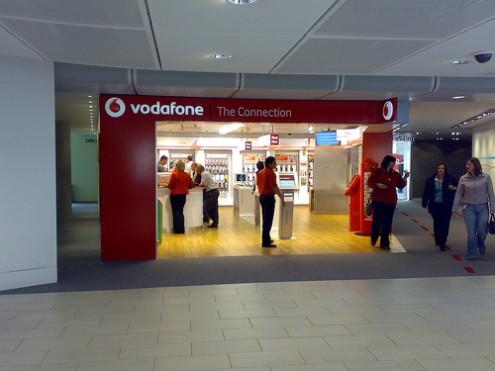 Here is the List Of Vodafone Mini Stores In Bangalore (Bengaluru).

1.Vodafone Mini Store in Yelahanka
Store Name: Mobile World
Phone: 9886542502
Address: #56/5,jamathi complex,
opp to post office, old town yelhanka,
Bengaluru-560064

2.Vodafone Mini Store in Vijayanagar
Store Name: Viceroy Cell Services
Phone: 9886068346
Address: No.66, Vasavi Temple complex,
1st main, 4th cross, Vijaynagar,
Bengaluru-560040

3.Vodafone Mini Store in Vidyaranyapura
Store Name: Shree Communications
Phone: 9886200276
Address: No.1070 & 1071/1, Nanjappa Main Road,
1st Block, BEL Layout, Vidyaranyapura,
Bengaluru-560097

4.Vodafone Mini Store in Ulsoor
Store Name: Lourdes Stores
Phone: 9886999470
Address: #42/2, 3rd main cambridge layout,
Ulssor, Bengaluru-560008

5.Vodafone Mini Store in Rajajinagar
Store Name: Tangent Communication
Phone: 9886625001
Address: No 122k, 14th cross 19th b main,
1st block rajajinagar,
Bangalore-560010

6.Vodafone Mini Store in Sadashivanagar
Store Name: Star Solutions
Phone: 9916777577
Address: No.375/23-1, 13th Cross,
Sadashivanagar, Bengaluru-560080

7.Vodafone Mini Store in Ramamurthy Nagar
Store Name: Murali Telecom
Phone: 9886801099
Address: No. 25/1, Krishna reddy Layout,
Ramamurthynagar, Bengaluru-560016

8.Vodafone Mini Store in Ramagondanahalli
Store Name: SMR Enterprises
Phone: 9886885294
Address: No.360, Varthur Main Road,
Ramagondanahalli, Bangalore-560066

9.Vodafone Mini Store in RajaRajeshwari Nagar
Store Name: Mobile Zone
Phone: 9886114092
Address: No.14, Chandrashekhariah road,
BEML Layout, 3rd stage, Rajrajeshwarinagar,
Bengaluru-560098

10.Vodafone Mini Store in PAI LAYOUT
Store Name: Sree Balaji Communications
Address: Vodafone Mini Store, No 12/172,
11th cross ,1ST MAIN PAI LAYOUT,Old Madras Road,
Bangalore-560016

11.Vodafone Mini Store in Nagarabhavi
Store Name: C.M.Communications
Phone: 9886098860
Address: Vodafone Mini store, No 16 maruthi nagar,
nagarbhavi main road, Bangalore-560072

12.Vodafone Mini Store in Mathikere
Store Name: Sagar Enterprises
Phone: 9886033190
Address: No.6, Hindu shopping complex,
HMT Main Road, Opp Mathikere bus stop,
Bengaluru-560054

13.Vodafone Mini Store in Mahalakshmi Puram
Store Name: ZX Telecom
Phone: 9886765113
Address: NO. 186, 1ST CROSS, GANESH BLOCK,
8TH MAIN, MAHALAKSHMI LAYOUT,
BANGALORE - 560086

14.Vodafone Mini Store in Magadi Road
Store Name: Bhavana Communication
Phone: 9886569500
Address: No.23, Binny Mill Circle,
Near Ayyappa Temple, Magadi Road,
Bengaluru-560023

15.Vodafone Mini Store in Kumaraswamy Layout
Store Name: Mobi Links
Phone: 9886619792
Address: No.642, 14th main,
Opp. Swathi nursing home, Kumarswamy layout 1st stage,
Bengaluru-560078

16.Vodafone Mini Store in J P Nagar
Store Name: Trilokya Networks
Phone: 9886040180
Address: No.1102, 24th main,
opp. JP Nagar Foodworld, JP Nagar 1st phase,
Bengaluru-560078

17.Vodafone Mini Store in K R Puram
Store Name: Prince Enterprises
Phone: 9886684851
Address: No.2, silicon plaza, H.L.No.137/8,
1ST Cross, Subhash Nagar, TC Palya, virgo naga post,
KR Puram, Bengaluru-560049

18.Vodafone Mini Store in Kengeri
Store Name: Slv Telecom
Phone: 9886008634
Address: No 865/2 west facing 1 st main,
opp ICICI Bank, Kengeri,
Bangalore-560060

19.Vodafone Mini Store in Jayanagar
Store Name: Pacific Cellular
Phone: 9986953035
Address: #1809, 18th main road,
4th T block, Jayanagar,
Bengaluru-560041

20.Vodafone Mini Store in Gayithri Nagar
Store Name: Gayathri Enterprises
Phone: 9886684896
Address: No.3275, 1st Main Road,
New 5th Cross(opp 82 bus stop, near SBM),
Gayathri nagar, Bengaluru-560021

21.Vodafone Mini Store in GandhiNagar
Store Name: Prasad Communications
Phone: 9886999790
Address: #4/3, Near C Rangaswamy Circle,
Loop lane, Off Race couse road, Gandhinagar,
Bengaluru-560009

22.Vodafone Mini Store in Dodaballapur
Store Name: Makam Agencies
Phone: 9886872021
Address: vitoba temple road,
Dodaballapur,
Bangalore-561203

23.Vodafone Mini Store in Basaveswaranagar
Store Name: Sri Manunatha Communications
Phone: 9620109999
Address: Vodafone Mini Store, #360 8th main,3rd stage,
4th block Basaveshwara nagar,
Bangalore-560079

24.Vodafone Mini Store in C V Raman Nagar
Store Name: KM Communications
Phone: 9886918646
Address: No. 14, Kaggadasapura main Road,
CV Ramannagar post, Bengaluru-560093

25.Vodafone Mini Store in Devasandra
Store Name: Siji Communications
Phone: 9886226769
Address: No.1212/4, Pooja Plaza,
Devasandra main road, KR Puram post,
Bengaluru-560036

26.Vodafone Mini Store in Devanhalli
Store Name: Chethan Communications
Phone: 9886673560
Address: Shop No.2, Chethan complex,
New bus stand, Devanhalli Town,
Bengaluru-562110

27.Vodafone Mini Store in Banashankari
Store Name: Kanchana Cell Net
Phone: 9739103762
Address: No.256, 60ft Rd, Nagendra block,
Banshankari 3rd stage,
Bangalore-560050

28.Vodafone Mini Store in Bansawadi
Store Name: Samantha Communications
Phone: 9986779444
Address: No.596/B, Banaswadi Main Road,
Opp. Ayyappa Temple, Subbaiahnapalya,
Bengaluru-560033

29.Vodafone Mini Store in Anekal
Store Name: Sri Tirumala Communications
Phone: 9844494445,9886977777
Address: Vodafone Mini Store, Shop no.1,
narayanappa building, mirz road, Anekal,
Bengaluru-562106

30.Vodafone Mini Store in Airport Road
Store Name: Mobile Corner
Phone: 9886484898
Address: #NO 12 ANJANEYA COMPLEX, KODIHALLI.
OLD AIRPORT ROAD, BANAGALORE-560008

31.Vodafone Mini Store in Hanumanth-Nagar
Store Name: N R Communication
Phone: 9980283399
Address: No. 548-B, 4th Main Road,
50 ft Road, Hanumanthnagar,
Bangalore-560050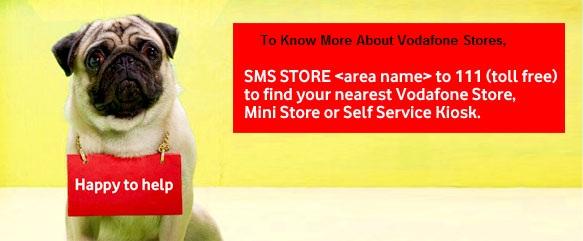 Vodafone Mini Stores Customer Service Contact Details of Bengaluru Circle are:

Contact Number: +91-9886098860

Address:
Manager Of Customer Service
Vodafone Essar South Limited,
Maruthi Infotech Centre, 11/1, 12/1,
Koramangala Intermediate Ring Road,
Amar Jyoti Layout, Bangalore – 560 071.

Fax number : 080 41001011

Email ID:[email protected]

Website:http://www.vodafone.in/existingusers/pages/home_kar.aspx?cid=kar