Skoda Yeti Launches In Pune

Skoda is originally the Czech car maker whoes the Skoda Auto India who gives us one new brand of Skoda is the Yeti and it comes into the Pune.


Skoda Launches Yeti In Pune

On 17 November, Skoda launches their Yeti in the Pune. Czech car maker Skoda Auto India first launches Skoda Yeti in Delhi and Ahmedabad then Yeti now comes in the Pune. Rs. 14.98 lakh ex-showroom price tag in Maharashtra. Yeti is the sports utility vehicle. Ashutosh Dixit who is senior general manager, sales and marketing, Skoda Auto India, who tells that 1000 booking already received to Skoda Auto India. Now company plans to cater to them by January end 2011. It is the brand loyalty amongest the exist5ing customers. New SUV (Sport Utility Vehicle) segment between exiting preminum and low cost offers will be create by Yeti.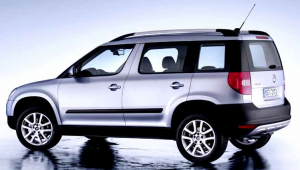 Skoda boutiques are already location in Mumbai, Delhi and Ahmedabad. Skoda Auto India wants expand their boutiques in Bangalore, Chennai, Chandigarh and Hyderabad. Company waant to increase its dealerships from 72 to 80 within the end of 2010.

If you want to see more views of the Skoda Yeti then go through this...
Skoda Yeti Wallpaper