Job opportunities in Capital Market

In this article, I shall discuss you about the job opportunities that exist in the Capital Market field. Please read ahead.


Job opportunities in Capital Market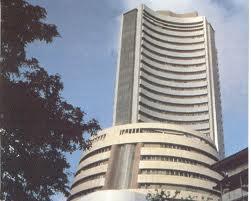 Capital Market consists of jobs related to buying and selling Securities in Stock Market. The Government and Organizations get their Capital through this Capital Market only. There are two categories in Capital Market viz., Primary Capital Market and Secondary Capital Market. The issue of Capital bonds by Public Limited companies and by the Government is called as Primary Capital Market. Then, the buying and selling of such Capital bonds is called as Secondary Capital Market.


Who are involved in Capital Market?

In Capital Market, the buyers and sellers, Financial Advisors and Financial Management Experts are working from time to time. Capital Market workers are always in requirement in the following places: Investment Bankers working with Equities, Bonds, Foreign Exchange Trading, Commercial Banks and Bigger Financial houses. The Capital Market is always in need of persons with expertise in trend of the Stock Market, Financial instruments, Psychology etc.


What are the opportunities?

The Capital Market field consists numerous job opportunities for those who have finished Graduation in Commerce, Accountancy, Charted Accountant, Cost Accountancy, Economics, Finance and Management etc. There is also a special graduation course in Securities Marketing. Those who have got M.B.A. in Wealth Management, Financial Engineering, Risk Management and those who have special Diploma in the above subjects are very much required in Capital Market related work.