The history Of Nagpur

This resource contain the information about the history of Nagpur and places like Zero Mile, Vidhan Bhavan, Reserve Bank of India, Deekshabhoomi, Raman science centre, Futala Lake etc.


The history Of Nagpur

Nagpur city's foundation was laid by the Gond King of Deogad, "Bakht Buland Shah" in the year 1702. The Nagpur city gets its name from the river Nag that flows through this land. This city is also known as Orange City. Nagpur is the cleanest, greenest and most perfectly planned city in India. It is also the 2ed greenest city in India and 114th largest city in world.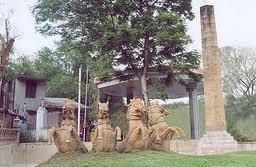 Zero Mile Center of Indian Subcontinent, Nagpur


Nagpur lies at the center of the India with the Zero Mile Marker showing the geographical center of India it is also the central location among South Africa and North East Asia, Russia and South East Asia, Europe and South East Asia, Europe and Australia.


Reserve Bank of India, Nagpur
The regional office Reserve Bank of India was established on 10th September 1956. Now a day Smt P. Kumar is a regional director of the bank. The Reserve Bank of India has a two branches in Nagpur in which main branch contains India's entire gold assets.
Address -
Main Office Building,
Dr. Raghavendra Rao Road,
Civil Lines,
P.B.No.15,
Nagpur - 440 001,
India.
Contact no.-
Tel: +91 712 2532655,
Fax: +91 712 2536756.


Vidhan Bhavan, Nagpur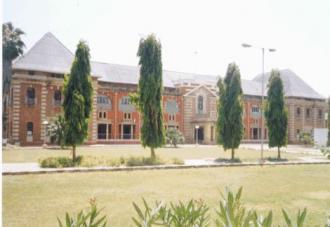 Vidhan Bhavan is one of the historical places in Nagpur, winter session of Maharashtra state assembly is held in Vidhan Bhavan in November to December every year.


Deekshabhoomi, Nagpur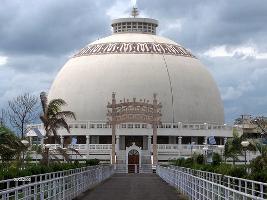 Deekshabhoomi is a place where Dr. Baba Saheb Ambedkar converted into Buddhism religion on October 14th 1956. Many people visit Deekshabhoomi every year on the Ashok Vijaya dashmi occasion and on 14th October. Deekshabhoomi is also famous for its architectural beauty and historical importance. It is also one of the main centers of tourism in India. Construction of the stupa started in July 1978; it was designed by famous architect Sheo Dan Mal. The stupa was opened for the people on 18th December 2001 which was inaugurated by the President of India K. R. Narayanan.


Raman science centre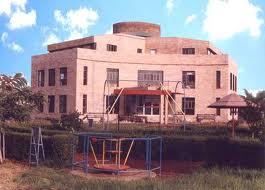 The Raman science centre was inaugurated on 7th march 1992 and the planetarium was started on 5th January 1997.it has a total land area of 4333 sq meters. Now a day Mr. S. P. Pathakis a Project coordinator of Raman science centre. Raman science centre is located opposite to Gandhi sagar at Nagpur. It has a set up of exhibition galleries, a planetarium and a prehistoric animal park and many fun games. The Raman science centre also holds science lectures, science film shows and three dimensional (3D) science shows. The Raman science centre organizes activities like planet watching on the occasion for citizens.

Address-
Opposite Gandhi Sagar lake,
Near Phule Market,
Nagpur,
Maharashtra - 440018.
Contact No.-
0712-2735800, 0712-2770187


Futala Lake, Nagpur
In Nagpur Futala lake is one of the cool places of orange city. It is surrounded by Lush green forest on three sides and beautiful landscaped Chowpatty on one side. You can view a beautiful sunset over the mountain across the lake. Futala Lake is like nagpurian marine drive, it is A much romantic place in the evening period with fresh breeze, dim light, cool couples and some local snacks to pass the time with the chicks.