Pearl harbour

This resource gives information about the incident at the pearl harbour.


Pearl Harbour

Japan drew amerce into the thick of the battle with the attack on Pearl Harbour, in the first week of December, 1941. The attack came early in the morning. There was n prior warning, no alert, though it is stated that the cryptographers, (those who break coded communication of the enemy, intercepted by clandestine means) had come across the plan and tried, frantically, to alert the president and his close associates. "Victory in a mist" tells of the time of attack, the early hours when the stars twinkled and the whole world lay in a shroud of penumbra light, cast by a weak moon.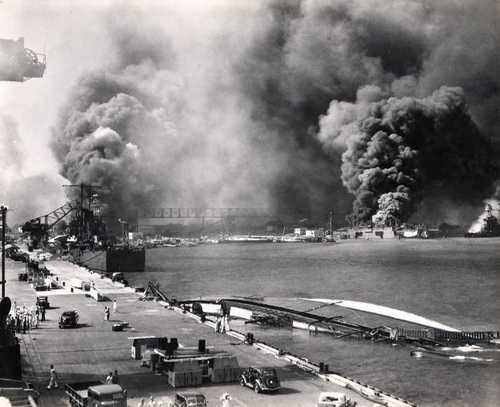 Japan struck, early. The surprise element in the attack made victory much easier. America was stunned. Several ships and tankers, berthed at Pearl Harbour, were severely damaged. It was a cruel blow. It affected America's defense potential, crippled the war efforts, to some extent.
Americans writhed in anguish. Japan, fired with the triumph, surged in with more forces, claiming the entire south-east Asia, creating an impression, for quite some time, that nothing would hold back their onward thrust.