Sachin Tendulkar Completed 100th International Century!

Sachin Tendulkar, a name is enough to say what he is. Sachin Tendulkar is playing international cricket since 23 years. In this article we have given information about his most expected 100th century date, venue and how Sachin's fans are interested to watch his live play of 100th century.


Sachin Tendulkar Completed 100th Century!

And.. Sachin has completed 100th international century today -
--> Everybody is expected and waiting to hear and to watch live from last few months that Sachin will complete his career's 100th 100. Sachin has already told that he has left his 100th century on god and will achieve on time and by natural play only.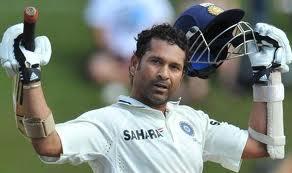 But Sachin's fans are very eager to see his 100th International Century play so they book tickets of the match where they expect to see the play very soon.

In last few matches Sachin tried to play his natural game but he didn't complete 100th century. Even in a Test match against West indies Sachin gone on 94 on his Home Ground i.e. Wankhede Stadium and all his most fans left ground after his dismiss in the test play.

Moreover, Television Media channels are also awaiting Sachin's Record 100th century so they keep news about or give headlines like "Will Sachin Complete his 100th century in today's match?".

Well my view is that Cricket is a Game where a player have to attempt his natural game to help his team and of-course every player tries to win his team. Sachin is one of them and no doubt about his play and outstanding nonstop career of 23th years with uncountable records. To say he is the record master in batting and almost top rank in scores.

So let us wait and watch cricket and one day will come when Sachin Tendulkar complete his 100th century, and for that we wish Sachin and pray god for his awating 100th 100s in International Cricket.